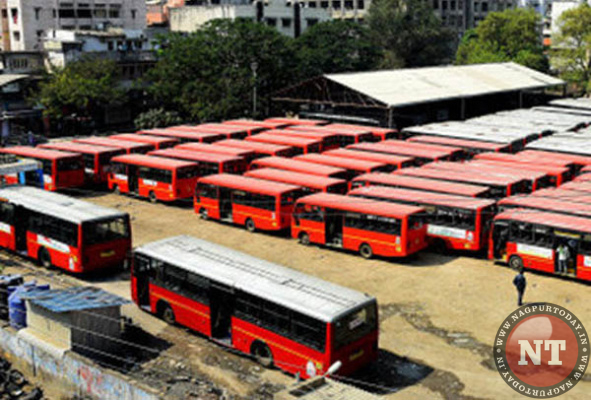 Nagpur: The cash-starved Nagpur Municipal Corporation (NMC) faced one more humiliating situation over pending dues as Verifone India Sales Private Limited, entrusted with maintenance of electronic ticketing machines (ETMs) of Aapli Bus, has stopped maintenance of the e-ticketing vending machines. The company move comes in the wake of non-clearance of pending dues of Rs 1.67 crore by NMC.
The company, in a letter shot to the Manager of Transport Department Shivaji Jagtap, said that the NMC had entered into a tripartite agreement with Verifone India Sales Private Limited and DIMTS on September 21, 2017 and purchased ETMs worth Rs 1.67 crore. The company had also paid deposit of Rs 5 lakh. At present, NMC is operating 320 buses and 800 ETMs are being used. According sources in Aapli Bus, at leats 10 ETMs go 'dead' with technical snag. The bus service is likely to take a hit in coming days as Verifone has stopped maintenance of ETMs for non-clearance of its Rs 1.67 crore dues.
Sources said the NMC's Transport Department had purchased the ETMs without the permission of Transport Committee and Standing Committee. Taking a serious view of the 'flawed purchase,' the NMC administration had stopped the company's payment. The issue had generated heat in General Body Meeting forcing the Mayor Nanda Jichkar order a probe against the Transport Manager Jagtap. The Mayor had also directed the administration to take stern action against Jagtap if he was found guilty of wrong doing.
The enquiry was supposed to be done by an official of Additional Commissioner rank but nothing has moved forward in this regard.
The ruling party leaders had accused Jagtap of purchasing ETMs ignoring the NMC guidelines and also bungling lakhs of rupees in the cash cards. Apart from providing the ETMs, Verifone was also supposed to provide support and maintenance for the period of five years.
As per the agreement with Verifone, the NMC was supposed to clear the dues within 3 month after the procurement of the ETMs. "We have issued so many notices pursuant for clearing the dues since February 2018. But no corrective measures have taken place to clear the outstanding dues," the letter stated. The firm has hence stopped all services, warranty, repairs and maintenance support of ETMs supplied by it under the terms of the agreement with effect from November 8.
Confirming the development, Transport Committee Chairman Bunty Kukde said that the civic administration is yet to table the inquiry report before the general body. Besides this, the firm has also approached the court, he said.