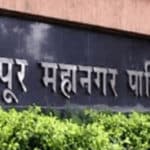 Nagpur: The much-awaited results of Swachh Mohalla Competition, a joint initiative of Nagpur Municipal Corporation (NMC) and Nagpur@2025, were announced at an event organised to celebrate 'Indian Swachhata League 2.0' at Chitnis Park in Mahal, on Sunday.
Areas from Dharampeth, Laxmi Nagar, and Hanuman Nagar zones bagged the first prize. Of a total 469 'Mohallas' (a 'Mohalla' is defined as a unit comprising not less than 200 homes and not exceeding 500 homes, including self-contained gated communities), which participated in the competition, total 11 were assessed to be in 'A' Grade, 108 in 'B'Grade,and remaining 350 were in 'C' Grade.
As far as results are concerned, NMC and Nagpur@2025 released a list of top 20 areas, including three first prize winners in 'A' Grade, five second prize winners in 'A' Grade, three third prize winners in 'A' Grade, four third prize winners in 'B' Grade, and five special mention winners in 'B' Grade.
As per the results, Abhyankar Nagar and Madhav Nagar area in Dharampeth Zone; Surve Nagar in Laxmi Nagar Zone; and Ganesh Nagar near Azad Park in Hanuman Nagar Zone bagged the first prize of Rs 25 lakh each. Bhosale Nagar behind Chhota Tajbagh in Sakkardara area under Nehru Nagar Zone; Dharampeth West and Bhagwagar Layout in Dharampeth Zone; Mahdibagh in Satranjipura Zone; Ratan Colony in Mahal in Gandhibagh Zone; Pioneer Shreyas Apartment in Dharampeth Zone won the second prize of Rs 10 lakh each.
Dixit Nagar along Nari Road in Ashi Nagar Zone; Dhantoli area near Dinanath Vidyalaya in Dharampeth Zone; Rani Indirabai Vihar on Tulshibagh Road in Gandhibagh Zone, in 'A' Grade have won the third prize of Rs 5 lakh each. The other four winners of third prize of Rs 5 lakh each are HB Town Colony near Prajapati Nagar Metro Station in Lakadganj Zone; Hindustan Colony along Amravati Road in Dharampeth Zone; Prajapati Nagar area near Bhaskar Vyas Maidan in Lakadganj Zone; and Gurudeo Nagar in Nandanvan in Nehru Nagar Zone.
The five special mention winners of Rs 1 lakh aid each are: Vaishali Nagar near NIT Square in Ashi Nagar Zone; Netaji Nagar in Pardi in Lakadganj Zone; Chandika Nagar near Onkar Nagar in Hanuman Nagar Zone; Dattatraya Nagar in Nehru Nagar Zone; Rahate Nagar Toli near Shatabdi Nagar Layout in Hanuman Nagar Zone.
Aanchal Goyal, Additional Municipal Commissioner, announced the results. Nimish Sutaria, Convener of Nagpur@2025; Shivkumar Rao, Advisor; Malhar Deshpande, Chief Executive Officer; Pravin Singh; Jayant Pathak, Dr Manisha Rathi, Naresh Baldwa, Ajinkya Topre, Working Committee members; Dr Gajendra Mahalle, Deputy Commissioner; Prakash Warade, Mahesh Dhamecha, and Ganesh Rathod, Assistant Commissioners; Manish Soni, Public Relations Officer of NMC, were prominently present on this occasion.