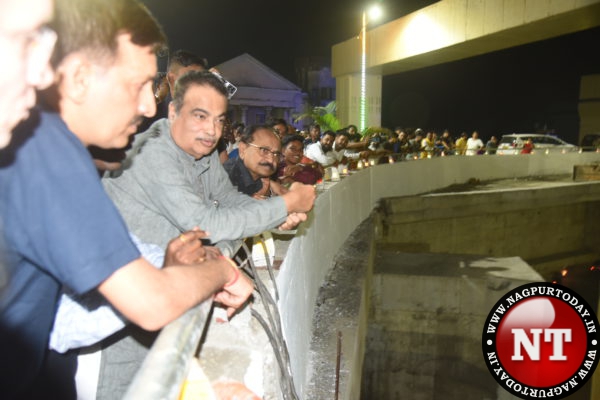 Nagpur: The Union Minister for Road Transport and Highways Nitin Gadkari a trial vehicle run of Pardi Flyover in Nagpur on Sunday night and inspected the works in progress. Three sides of the flyover, which has long since been under construction, will be opened for traffic from Tuesday, September 19.
The flyover starts from Saat Vachan Lawn in Wardhaman Nagar and connects the area with Kalamna Market and Pardi Octroi Post to Bhandara Road. Work on this first phase is complete. During his visit, Gadkari inspected the works in final phases. He inspected the flyover's completed portion during the drive. At a spot, he stopped the vehicle and got down to take a look at the machines giving finishing touches to the work before the flyover is opened for traffic on the auspicious occasion of Ganesh Chaturthi.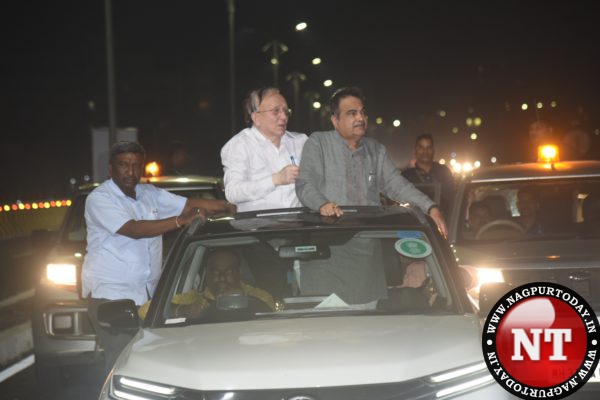 The flyover is 7 kms long and has four sections. Considering the convenience of the citizens, three parts of the flyover will be opened for traffic from September 19. Three phases of this long flyover will be opened for traffic namely the stretch from Sant Tukaram Maharaj (Gomti Hotel Chowk) to Kalamna, Pardi Naka, and Wardhaman Nagar. The remaining two phases including Ring Road and Vaishnodevi Chowk stretches, will be inaugurated in next four months.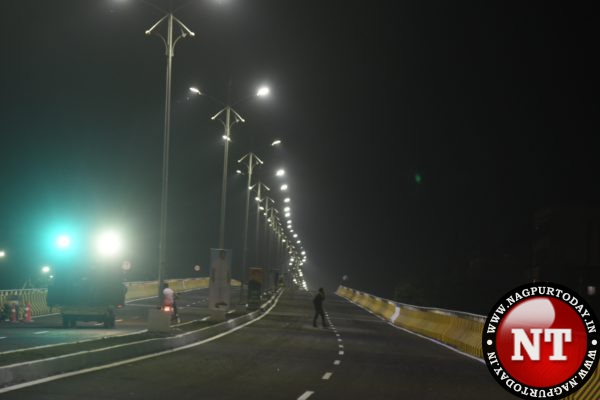 The work is going on at a fast pace at two railway crossings under the Pardi Flyover. Once the second phase of Nagpur Metro Rail project gets going, a double-decker bridge will take shape at Pardi. During his visit, Gadkari was accompanied by Krishna Khopde, MLA; Bunty Kukde, City President of Bharatiya Janata Party (BJP); Balya Borkar, Pramod Pendke. A large number of citizens from East Nagpur also followed the minister's vehicle.