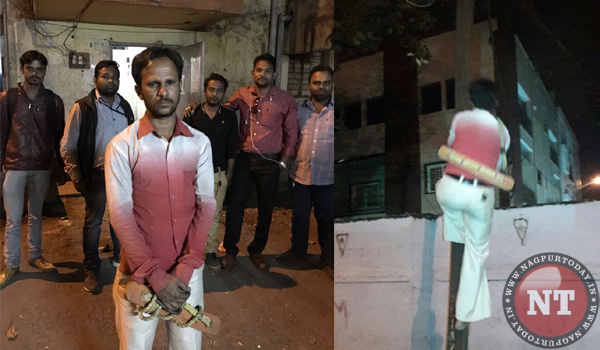 Nagpur: On one side, SNDL is making all efforts to conduct massive disconnection drive on consumers who have not paid their regular bills or vigilance dues, and on the other hand certain miscreants are making all efforts to go against the system. SNDL recently encountered one such matter which has taken the entire team aback.
Case details:
A vigilance case was booked in name of Sneha TarunBhojwani – 410011755031 under THEFT dated 11/11/2016. Total Assessment of Rs. 5 Lacs was presented to the consumer who agreed to the theft happening at his place.
TarunBhojwani immediately paid Rs. 2 Lacs and gave a post-dated cheque of Rs.3 Lacs. On making part-payment, meter was reconnected at the premises on humanitarian grounds as the consumer pleaded about old family members. Later, the cheque got dishonored and so the team initiated disconnection at the premises after repeated approach to consumer and getting false assurances. During payment followup and disconnection drive consumer used to threaten our employees mentioning that he will file complaint against us if he or his old family members died due to no power.
The supply to Bhojwani's premises was disconnected twice during last year but consumer was not paying up. Meter and service cable was also removed but consumer still refused payment. The SNDL teams were surprised as to how the consumer was surviving without electricity when supply was disconnected. A special team was deputed to keep watch on this consumer. It was only then that SNDL came to know that the consumer had got service cable replaced and reconnected without meter by using the services of a private electrician. A case was therefore booked under section 135 of Electricity Act (Direct supply) on date 12/02/2018. Case was booked in the name of Hiren Bhojwani (Assessment –Rs.21730/-& Compounding – Rs.38000/-) and FIR lodged on 14/02/2018 at Gaddigodam Police Station (FIR No – 3218/18).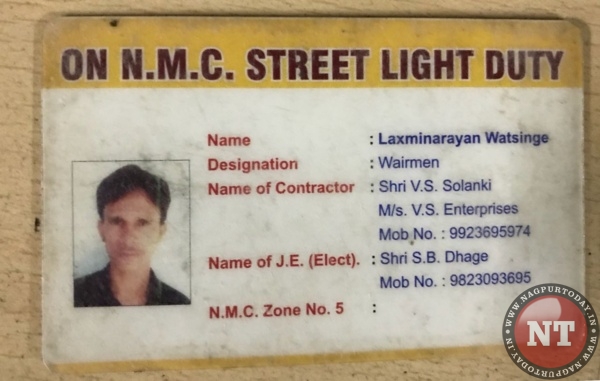 Illegal reconnection details:
It was learnt by SNDL team probing the matter that the consumer took the services of one Aakash Pande who is a resident of Nandanvan and is an identified tout/agent who lures consumers into such illegal matters. He would ask for a 'lesser amount' in such cases and convince the consumer of 'no action from SNDL'. Aakash would in-turn take the services of various electricians operating privately or under some contractor. In this particular matter, the person involved was identified as LaxminarayanWatsingewho works as a Lineman in NMC on roll of "SonuElectricals". FIR has been lodged in Lakadganj Police station on date 14/02/2018 (FIR No 0074). It may be recalled that Aakash Pande was also identified in another matter in the year 2013 ( https://www.nagpurtoday.in/man-first-steals-electricity-then-tries-to-cheat-sndl-msedcl-by-preparing-bogus-papers/12291955 ).
Total outstanding on this consumer:
Amount Payable by Consumer as on date:
Assessment – Rs.3,84,240/-, Compounding – Rs.78,000/-
Other cases on consumer:
One case was booked earlier in same premises on dated 23/01/2015 under "Service Wire Tapping" section 135/138. Assessment of 2Lacs Paid but Rs.20,000 compounding not paid by consumer till date.
One more case booked on same consumer in his shop which is located in Itwari. Case booked under "Tariff Misuse " dated 23/03/2017 in name of "M/S KISANCHAND & CO – 410011187327". Total Assessment of Rs.45,470/- is still unpaid as Cheque Payment got dishonored.
2nd case booked in his shop under "unbilled" of Rs. 17,030/- dated 16/09/2017 which is also not paid by consumer till date.
SNDL has issued a letter of appealto NMC and other concerned authorities for appropriate action on the employee/contractor. SNDL has also issued an appeal to all its consumers to avoid falling prey to such touts and agents who lure them into such illegal traps.SNDL has also picked a few clues from same persons and is in readiness to lodge FIR against all such consumers who have made illegal reconnections.