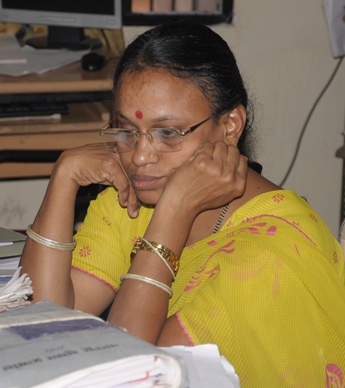 Nagpur News: There has been a constant talk about the prevailing corruption in Nagpur Improvement Trust but it could not established as everything was carried in fool proof manner. But not this time. Anti-corruption Bureau (ACB) on Friday laid a successful trap in catching a branch officer with Nagpur Improvement Trust red handed while taking the bribe of Rs 2000.
ACB has arrested the NIT branch officer Anita Madhavrao Devghare, 50, who has been cornering a ride owner Salim Khan Abdul Karim, 30. Karim had set up the wheel ride at the fair inKasturchandPark, for which he deposited the amount of Rs 70,000 as the compulsory security money at NIT.
As per rules, any one establishing the make-shift arrangement at public place in the city, is required to keep the security deposit with NIT, which gets refunded once the event is over.
Karim has been coming to get his security deposit back but Anita seemed unwilling. She asked Karim to pay Rs 2000 to get his deposit cleared. It was then that Karim informed  the matter to ACB which laid the trap to round up Anita.
On Friday afternoon, Karim handed over the currency notes provided to him by ACB sleuths, to Anita. No sooner than Karim left Anita's chamber, the ACB raided the spot and recovered the currency notes from her possession.
The exercise was jointly carried out by Deputy Superintendent of Police Reddiwar, TI Ingle, and police inspector Ashok Devtale.