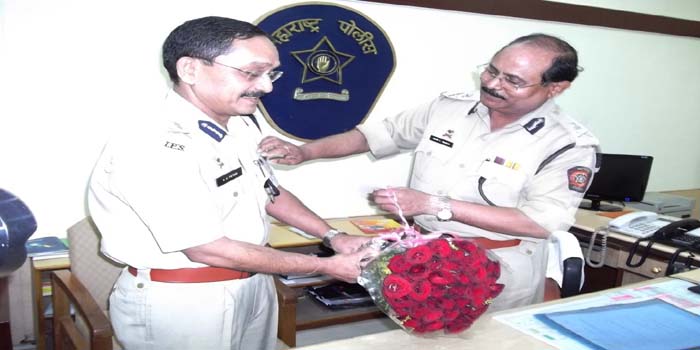 Nagpur News : It was quite an emotional moment in Nagpur police department on Friday when Dr. Ankush Dhanvijay, the city's former Commissioner of Police retired from his post after completing his tenure of two and a half years here. The new CP K.K. Pathak has assumed the charge from him.
The policemen accorded warm farewell to their outgoing boss. The cops bestowed honor upon Dhanvijay in their special way. They decorated his car with flowers and pulled the car with ropes wrapped around with flowers.
The subordinates later posed salute for the retiring officer. Dr. Dhanvijay in his sentimental mood also shared some past stories out of his experience while serving the city.