Nagpur: Call it a science of attraction, that follows naturally the moment you meet this towering personality called Nitin Gadkari – Union Transport Minister and Hon. Member of Parliament from Nagpur Lok Sabha. And when you are blessed with such a visionary leader yet the man with a golden heart, you are rest assured of speed – speed in terms of development, transformation and driving growth into the new phase, every time. He is the person who let us see how it feels to see the progress happening in top speed.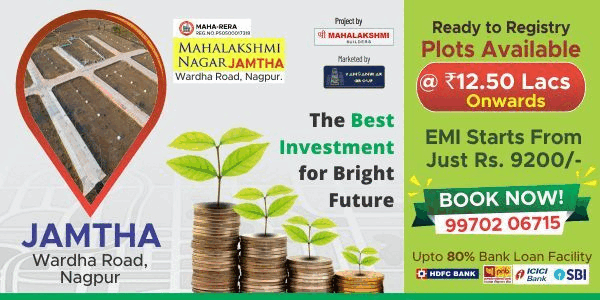 Nagpur has seen a remarkable transformation under his able leadership, and now the nation is reaping fruits of his visionary ways. Talk of roads, highways and transport infrastructure, Gadkari has proved his mettle time and again. His three years in Modi government has only proved that he is here to stay and has a long, long way to go.
Though I have never personally met Gadkari ji, his charm oozes out from his works, his dedication towards his people and the beautiful amalgamation of thoughts that he weave for progress of the city and rest of the nation.
A humble personality who carries a dignified approach towards whatever he does, he has not only expressed his concern towards making the cities and villages a better place to live, but also did it.
It would not be an exaggeration if I say that his humanity in his every step is a giant leap for all. He always cut across party lines and meet every leader with the same solidarity, in his personal life. On political turf, his brainstorming over issues and coming up with newer and fresh green ideas give us a glimpse of his true professionalism.
You can find an entrepreneur in him, a humble human, a political taskmaster who knows the art, a performer whose masterstroke impresses all. In true terms he is a humble warlord who knows how to defend his stand and take his people towards fast pace of progress.
May his body of works keeps driving us in top speed. May he keep inspiring us.
Wish You a Very Happy and Warm Birthday Nitin Gadkariji.
—By Shabbir Vali