Nagpur: An Innovator, a visionary, a leader beyond politics, or a humble individual with all positive traits in his personality…Or a mentor, supporter or social worker… call him by any name and here it subtly syncs into his expansive aura. Leaders like Mr Nitin Gadkari – Nagpur MP and Union Transport Minister are born in ages. His works, his struggle and his inspiring journey from rags to riches, yet down to earth, clearly prove why Gadkari holds the distinction what he is today.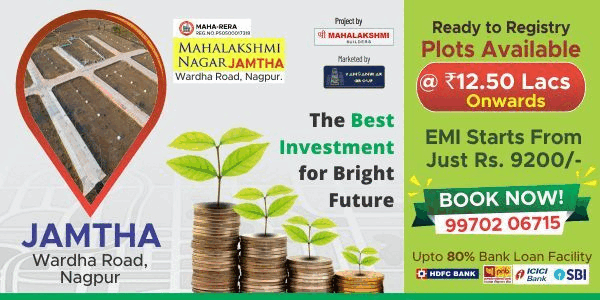 I have been knowing Mr Nitin Gadkari since last many years and he has always been a source of inspiration to me, like he has been to countless others. All through this period I have noticed one common thing that binds all with him – his infectious smile and confident gesture that makes everything fall in right place. I have been sharing a very strong bond with him and I must say the positive vibes surrounding him not only creates a magnetism to drive his point but also works wonders for those around him. Mr Nitin Gadkari never believes in any caste, creed or religion, and that is the least to mention. He works for everyone for a mutual growth.
He only works for the progress of the people and he has always proved the same with his silent actions. I truly consider him as the second most popular BJP leader after PM Narendra Modi.
He has always shared warm relationship with his party workers and also enjoys lovable position among all the leaders beyond party lines.
Gadkari is known amongst his colleagues as a successful entrepreneur and a progressive leader who believes in socioeconomic development as well as environment protection. His notable achievements include working for the upliftment of farmers and providing them better living opportunities. Mr. Gadkari is also the pioneer of the first bio-diesel pump in the country. Apart from this, he is the first one to facilitate solar fencing. Software Technology Park in central India is also his initiative. The sewage water for the Power Generation project is his endeavour towards an environmental friendly way of modern living.
Nitin Gadkari is regarded for his work in building bridges, flyovers and expressways during his tenure in the Public Works Department, and now as Union Transport Minister. He is also known to have played a significant role in the implementation of Pradhan Mantri Gram Sadak Yojana. He also transformed the Central PWD. Nagpur became a beautiful city due to his contribution to the infrastructure of the city.
Today on his birthday, I must say the visionaries like him are not made out of training but are born to lead.
Long live Mr Gadkari.
—By Arun Singh