Nagpur News.
The tussle between Rajendra Mulak and Sagar Meghe had peaked till a savior comes to rescue the ties. Informed sources revealed that Union Surface Transport Minister and Nagpur MP Nitin Gadkari has appeared to mend ways for both the families.
Sources said Meghe-Mulak families were under pressure both on political as well as social front due to political upheavals. These families turned topic of hot discussion in the political circles. But, now Gadkari has reportedly now found a way out for taking these families back to their days of glory and political dominance.
This year assembly polls are scheduled in the month of October. Both MLC and minister, Rajendra Mulak and Sameer Meghe are keen to contest in the assembly polls. Now since, it is almost certain that they will get tickets from their parties, both were claiming a stake for west Nagpur constituency.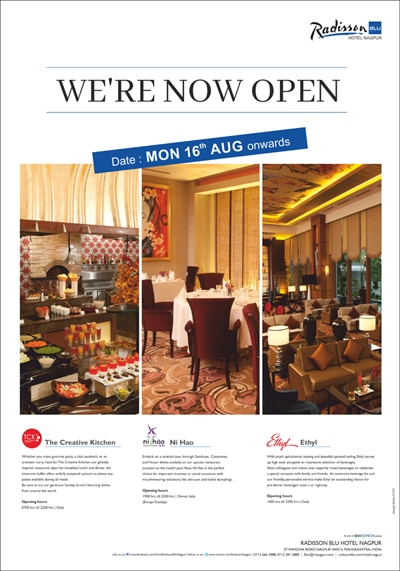 To sort this out, Gadkari has reportedly assured ticket for Deoli constituency in Wardha district for Sameer Meghe who looks set to contest assembly polls. It may be remembered that BJP candidate Ramdas Tadas had lost this to Congress candidate Ranjeet Kamble. But this time Tadas is also sure of Sameer Meghe's victory, if he contests from here and has also promised to help him. Ramdas Tadas is MP from Wardha constituency.
Rajendra Mulak is said to be in good books of Nitin Gadkari and so his entry into assembly is said to be ensured by Gadkari by fielding Sudhakar Deshmukh against Rajendra from west Nagpur.
The fight for west Nagpur assembly seat had led to bitterness between both the families. Datta Meghe is said to be using his clout with present BJP MLA, Sudhakar Deshmukh to get ticket for his son Sameer. On the other hand Rajendra Mulak is eying this constituency for last two years and thus trying to remove all possible hurdles. But, announcement of Sameer that he intends to contest from this constituency only, has sent shivers down the Mulak camp.
It was a feeling in Mulak camp that as they have been preparing ground for this constituency for last two years, Sameer should choose some other constituency to avoid clash between the two families.
But it is said that Datta Meghe made it clear that Sudhakar Deshmukh being an MLA from west Nagpur constituency, this is the only place which he can allot in the elections to Sameer, so naturally Rajendra should contest from some other place.
Now only time will decide whether voters also prefer Gadkari formula or they have something else in store for these families.