Nagpur: The Nagpur Police has finally got a small breakthrough when they could lay their hands on the CCTV footage where the suspected murdered was captured.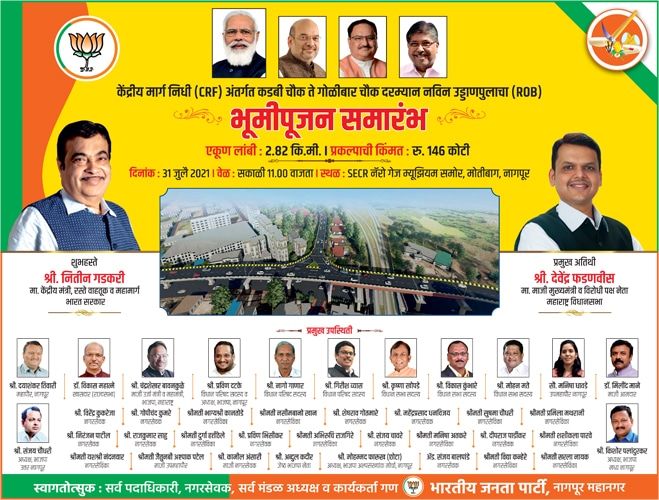 The picture in the CCTV footage shows the image of a person who has masked his face with a black cloth. The time which in which the image of the murder suspect was captured in the CCTV footage is as close as one can get. The time shows 7:55 which is 2-3 minutes before the murder was committed.
The image of the man riding a black Honda Activa is also tallying with the eye-witness account (of a man riding a Honda Activa firing at point blank range at the 72-year-old deceased Nimgade. No other black Honda Activa is seen in the CCTV footage at that time frame.
Taking this as a challenge, nearly 150 Police personnel of Lakhadganj Police Station, Kotwali Police Station, Ganeshpeth Police Station, Tehsil Police Station, Crime Branch personnel, DB Squad of every police station are pressed into service to investigate this murder case.
The Cyber Cell too is working on various angles. The Cyber Cell is trying to locate all the mobile numbers at that particular time frame in that tower location. Once they eliminate all known numbers and their alibis, they can zero in on to the accused.
Many big-wigs are also claimed to be involved in the murder claimed sources. Greed for property could be the main motive behind eliminating the 72-year-old Architect Nimgade.
Some police sources said that the murder accused most certainly would have undertaken reconnaissance of the spot for the last three four days before he committed the actual offence. Sources claimed this is a work of a carefully planned and carried out execution by a professional killer.