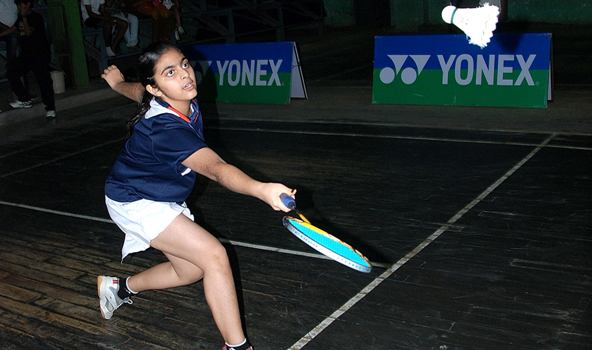 Nagpur Today.
Nikita Joseph and Yugandhar Deo from Under-10 girls and Under-10 boys single category respectively, qualifies for the semifinals of SJAN-Tulsiramji Gaikwad-Patil Memorial District Open Sub-Junior Badminton Tournament. The quarter finals matches were played at the Nagpur University's Subhedar Hall on November 6, 2013.
The semi-finals will be played on Thursday from 8 a.m. onwards followed by finals from 3 p.m. Prize distribution function will be held at 6 p.m. Chairman of Gaikwad-Patil Group Mohan Gaikwad will be the chief guest on the occasion. NDBA president Kundatai Vijaykar will preside over the function.  Director of Gaikwad Patil Group Col. Rahul Sharma, business head of SNDL Sonal Khurana will also grace the occasion.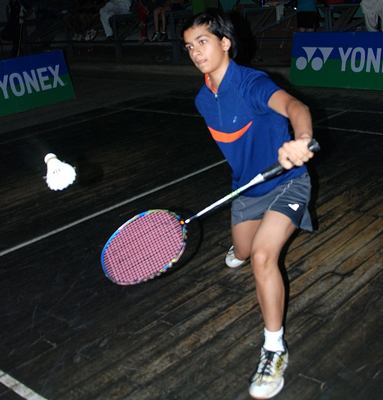 Results for all quarter final matches are :
U-10 girls singles : Nikita Joseph (S-1) 15-4 beat Kripi Sanjwani 15-5
Aditi Sadhankar (S-2) 15-4 beat Vaidehi Ghoke 15-7
Amulya Lanjewar 15-3 beat Aditi Tadas  15-3;
Sophia Simon 15-2 beat Anushka Tripathi  15-7
U-10 boys singles:
Yugandhar Deo (S-1) 15-9, beat Ritwik Bhaskar  15-8;
Siddhant Bawankar 15-4 beat Harsh Gajbhiye  15-5;
Ankush Singh 15-13 beat Anshul Patne , 15-8;
Arav Fernandez beat Siddh Kedia 7-15, 15-9, 15-7.
U-13 boys singles:
Rohan Gurbani (S-2)  beat Kedar Dabke 15-5, 15-10;
Sudhanshu Bhure (S-1) beat Sifat Arora 15-10, 15-3 ;
Gandhar Nawale beatt Jaskaransingh Suri 15-6, 15-4;
Shrniwas Saoji bt Vaibhav Mithe 15-7, 15-9.
U-13 girls singles:
Malvika Bansod (S-1)  beat Palak Thakkar 15-6, 15-3;
Arya Anchalwar beat Liviya Fernandez 15-13, 15-3;
Gargi Joshi (S-2) beat Ashani Joshi 15-5, 15-5;
Pavitra Somani beat Radha Bapat 15-8, 15-11.
U-15 girls doubles (QF):
Chaitali Nayse- Palak Thakkar beat Shikha Mundada-G Shivanshi 15-12, 15-9;
Ashani Joshi- Sara Pande beat Bhakti Pimplapure-L Janhavi 15-7, 15-4;
Mugdha Agrey- Pallavi Pitale (S-2) beat Anika Jaisinghani- Sanjana Sapra 15-7, 15-0;
Arya Anchalwar-Gargi Joshi  (S-1) beat P Niyati-D Sakshi 15-6, 15-7.