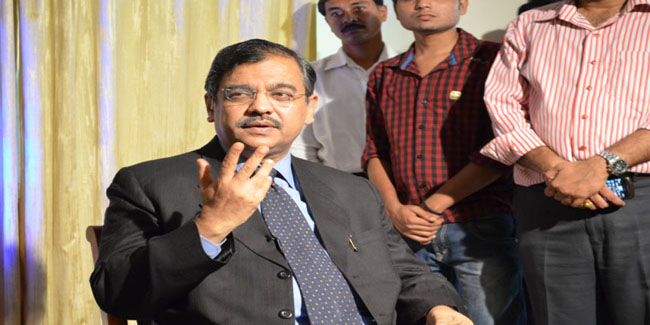 Nagpur News: Special Public Prosecutor Ujjwal Nikam who made waves while leading the prosecution in 1993 Mumbai serial blasts case, welcomed the Supreme Court's verdict that sentenced Bollywood star Sanjay Dutt to 5 years imprisonment minus the term of 18 months that he had earlier served in jail.
Nikam, who was in Nagpur on Thursday said that recent judgment would strengthen common people's faith in jurisdiction
"After all, evidence against Dutt was taken into account. This is not for the first time that he had acquired the weapon. He had also obtained a revolver from a gangster during a film shoot. The apex court may have taken into account all this material," he said.
The Supreme Court has upheld the death sentence of Yaqub Memon, he said adding that five years imprisonment to Dutt is important as it would send out the message loud and clear that all are equal before law. It is a strong message for Bollywood that anyone involved in illegal act would have to face the heat of law, he added.
Nikam had led the prosecution in the TADA court which pronounced six years imprisonment for Dutt. Supreme Court has given an year of relief to Dutt in its latest verdict.