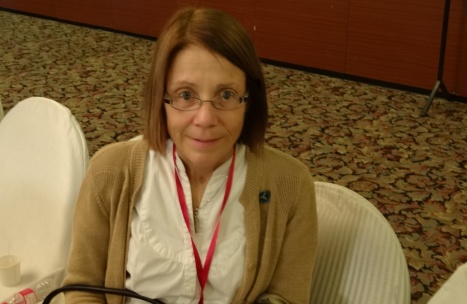 Nagpur News:
At the Pediatrics 2013, Dr. Bonita Stanton interacted with Nagpur Today. In an exclusive interview with one of the best Pediatricians of the United States, Dr. Stanton expressed her great pool of knowledge and her experience here, in India.
Nagpur Today: Give us an introduction of yourself.
Dr. Stanton– I am Bonita Stanton. I am a Pediatrician from the United States and I am currently Vice Dean for Research at Winston University, Detroit. For over a decade, I was Chair of Department of Pediatrics in West Virginia. Also, I am one of the editors of Nelson Text Book of Pediatrics.
I want to add that I was very honoured when I was invited to join this conference. It was spectacular; all of us who came from US have stated with honesty that we have not been to a better, more professional, more educational conference.
Nagpur Today: Why did you choose Pediatrics 2013 in Nagpur and specifically in India?
Dr. Stanton– First of all in the US, we recognize the importance that if we care about children and we do, we care about children globally. So I think for different countries to be grouping together and no longer be thinking about just Pediatrics in US or Pediatrics in India but rather exchanging information and exchanging resources and also caring about children regardless of what country they happen to be born in and happen to be living in, it's for the greater good.
We chose India because it is a large country and such an important country and quite frankly, it has contributed to some of the wonderful Physicians to the United States. It was such an honor to be here. And I hope that not only will there be future conferences in India that we, from America attend but the Indians and Americans will attend conferences in other countries.
Nagpur Today: How was your experience guiding doctors in India?
Dr. Stanton-The most wonderful thing about this conference was that we were guiding each other. There were US speakers and Indian speakers as well. And the talks, regardless of what country they came from, were equally informative, equally ground breaking and very exciting.
Nagpur Today: Since you are a very famous author, what books do you recommend?
Dr. Stanton: There are many wonderful text books that deal with various aspects of Pediatrics. So I really can't recommend one over the other; it depends on what you are looking for. The particular text book that I am the editor of is a broad based Pediatric text book. It covers the whole field of Pediatrics.
Nagpur Today: You have been guiding and training doctors all over the world. How different are the doctors of India than those abroad?
Dr Bonita Stanton: It is really interesting. I have travelled a lot in India. I have lived in Bangladesh for almost 5 years and I have worked with Physicians from all around the world. I have been very fortunate that I have graduates from Indian medical schools coming to train at my institute with me. Sometimes they come back to India and some stay back. I am always struck by the wonderful curiosity of Indian Physicians by the incredible knowledge they have in Physiology and their zeal to make things better and less expensive and more accessible to their patients.
Nagpur Today:  There was this particular news which said HIV is treatable. What do you think about it?
Dr. Stanton: For sure HIV is treatable and it is already a chronic disease now. What is wonderful is that a decade or two ago, when a patient was diagnosed with HIV people were pretty certain that their life is short and that is no longer true. What is more exciting now is that even though there is no vaccine yet but there are very effective ways of preventing transmission through drug therapy and also help their partner in case there is post exposure or pre exposure.
There are two things that we know. There have been a couple of cases of bone marrow transplant and at least in those case appeared it is curative and also there was a treatment of a child whose mother did not get antiretroviral treatment while she was pregnant . So the child was HIV infected. The most unusual thing was that at 29 hours of age they started his full course antiretroviral therapy which he took 18 months. This is not common; HIV was never treated at such an early age. After that the child stop coming but 10 months later the child came back and he appears to be cured.
It is now a misconception that if someone is HIV positive, he/she has to be treated throughout your life. Apparently, it is treatable and completely undetectable. If an HIV positive mother undergoes antiretroviral treatment while she is pregnant, there is a very less chance that she will pass it on to her child.
With a promise to come back to India and guide and help the doctors and patients, Dr. Stanton left this conference that added another achievement to encance Nagpur's pride.