Nagpur: In a damning revelation, Saoner Congress MLA Sunil Kedar has said that the National Highway Authority of India (NHAI) has given permission to a Mumbai-based contractor to run a toll plaza at Patansaongi on Saoner Road without submission of mandatory bank guarantee. The contractor managing the toll plaza "illegally" is recovering toll tax from vehicles with impunity, Kedar charged and demanded punitive action against the concerned Minister, officials as well as the truant contractor.
It may be recalled that the construction of stretch of Nagpur-Saoner-Betul National Highway was completed two years ago. After completion of the work, NHAI had started the toll plaza at Patansaongi. Till the last month, the responsibility of recovering the toll from passing vehicles was with the local youths as part of providing them employment. Exactly a month ago, the NHAI had floated a tender for running the toll plaza. The tender was allotted to a controversial Mumbai-based contractor named Pravin Pande. According to terms and conditions of the tender, it was mandatory for the contractor to deposit an amount equal to an average collection of 30 days with NHAI in the form of DD and bank guarantee of equal amount. But the contractor has still not deposited the bank guarantee to the NHAI. Even after this "lapse," the contractor is running the toll plaza in connivance with the NHAI officials.

The Saoner MLA Sunil Kedar has said that the said toll plaza at Patansaongi comes under his constitution. Kedar said that the tainted contractor Pravin Pande was supposed to submit the bank guarantee on or before the day of agreement is signed. But the bank guarantee was not submitted with the NHAI Headquarters at the time of signing of agreement. It amounted to a scam perpetrated by the contractor in connivance with the concerned NHAI officials.
According to sources, the NHAI had given time of 15 days twice to the contractor for submitting the bank guarantee but he chose to disregard the timeframe. It is learnt that the contractor is searching for a financer in Nagpur district itself for arranging the bank guarantee. Pande is running the toll plaza even without completing a single condition of the tender. There is no fire-fighting tool, disregarding the terms of labour office, employees without official uniform, employees without proper identity cards etc. It is being alleged that the palms of General Manager/Chief Executive Officer were greased by the contractor in lieu of running the toll plaza without bank guarantee.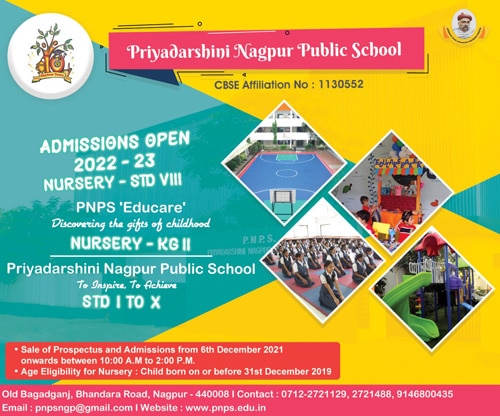 The furious Saoner MLA Sunul Kedar has shot letters to Union Surface Transport and National Highway Minister, Chief Minister, NHAI Chief, Nagpur District Collector, Nagpur Rural Superintendent of Police and Nagpur-based NHAI Project Director and apprised them about the illegal running of the toll plaza. He has demanded stern action against the guilty officials of NHAI as well as the contractor.