News on "Big Data Analytics and Hadoop for Faculty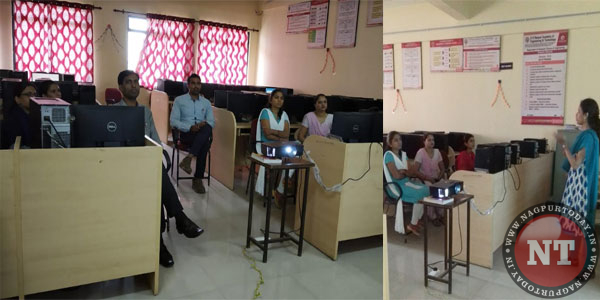 Nagpur: Department of CSE,G.H.Raisoni Academy of Engineering & Technology, Nagpur has organized three day workshop on "Big Data Analytics and Hadoop" for in-house faculty. This workshop aims to enhance knowledge of faculty, also it is useful to acquaint faculty/ researchers aboutthe research areas.
A Big Data is a collection of large datasets that cannot be processed using traditional computing technique. This workshop has given the knowledge of Big Data &Hadoop& different echo systems of Hadoop.
Prof.SandhyaDhage and Prof.Jashweeni Khadgi of CSE department conducted the workshop for faculty. They enlightened various techniques and concept of Big Data, How and Why Big Data and Structured & Unstructured Data.
Also demonstrate about MapReduce, tools used in Hadoop Ecosystem environment like HIVE, PIG, FLUME, SQOOP and SPARK. Faculties thank to the Management, Principal, Dr.VivekKapur and Prof.AmitPimpalkar, HOD CSE Departmentfor successful conduction of three day workshop.