Maharashtra civic polls: BJP takes lead in Jalgaon, Sangli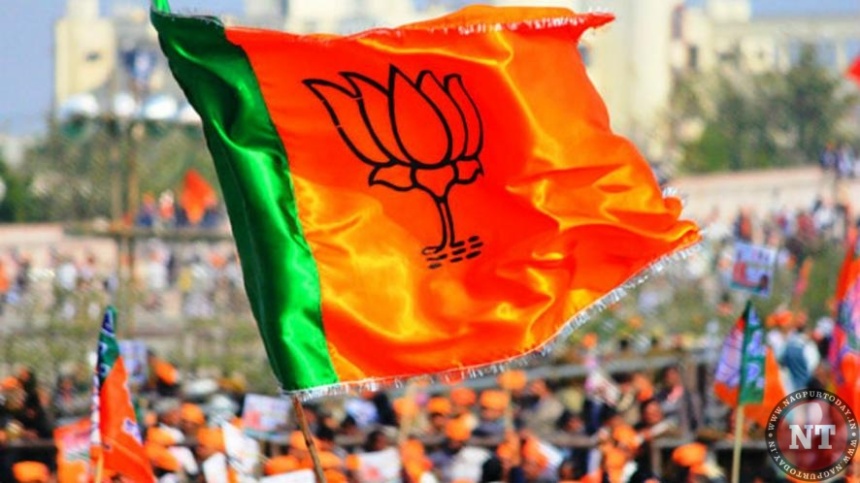 Mumbai: The results for the Sangli-Miraj-Kupwad Municipal Corporation (SMKMC) in western Maharashtra and Jalgaon Municipal Corporation (JMC) in the north of the state have started tricking.
The BJP has taken a clear lead in Jalgaon (75 wards), miles ahead of the nearest rival Shiv Sena with 57-14 votes respectively, as per initial trends, it was leading in Sangli (78 wards) with 19 votes, with NCP and INC closing in.
In Jalgaon, around 55 per cent voters had exercised their franchise on Wednesday, while around 62 per cent polling was registered in Sangli-Miraj-Kupwad Municipal Corporation, one percentage point less than the 2013 polls, the official said.
A total of 754 candidates are vying for 153 seats in these two cities, which have a cumulative voter population of 7,89,251. State Election Commissioner J S Saharia said 1,013 polling booths had been set up and 5,792 election staff deployed on duty in the two cities.
As workers of various parties created a ruckus, police baton-charge them to disperse the workers. The municipal commissioner later said there was no malfunctioning.
As many as 451 candidates are in fray for 78 seats in the SMKMC, while 303 nominees vie for 75 seats in Jalgaon.
In Jalgaon, Sena-BJP have an informal alliance, while Congress-NCP had announced a tie-up before the polls. In SMKMC, the NCP and Congress have joined hands against the BJP.