Kuch Lafz, Kuch Jazbaat pre-event of IYC 3.0

Nagpur: The Climber organised a pre-event a youth festival Kuch Lafz ,Kuch Jazbaat under Indian youth Conclave 3.0, on July 29 at bloggers cafe where they brought Artists, Entrepreneurs, Writers, Poets to beguile the young minds with their spellbinding words under one roof.
Indian Youth Conclave is scheduled to take place on August 18-19, for the third time that brings together TEDx speakers, Artists, Entrepreneurs, Writers, Poets to speak and perform.
The aim of The Climber is to help students discover and pursue their passion and goals.
In the pre-event many participants came under one roof to be a part of the youth fest where they recited their thoughts through stories, poems and entertained the audience.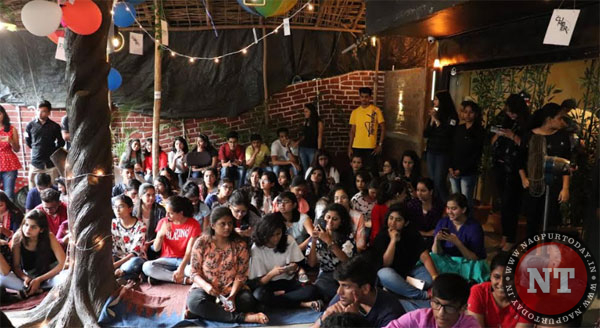 The initiative of The Climber was commended by all for providing a platform to people and giving them golden opportunity.
With the heart-warming words of the young poets- Niharika, Nandini, Seena, Maya and Aquib the audience was left captivated. Music by Yash, Raj and Shubham blended perfectly with the creative vibes in the air the event ended on a positive note.