Nagpur: Keeping its date with lovers of music and dance, Kalidas Mahotsav will be held this year from November 17 to 19. The three-day event will be staged at the Suresh Bhat auditorium unlike the previous years when the festival opened at Ramtek and last year at Naagardhan fort.
Giving details of the festival to the media on Monday, Divisional Commissioner Anup Kumar said that due to spate of recent tragedies like pesticides death in the region, the festival will be a low-key affair. "We have scaled down the event also for lack of funds as the government has announced a loan waiver scheme for farmers," he said.
Explaining why Ramtek has been dropped as the inaugural venue, Kumar said, "We don't have the funds to create logistics and infrastructure to hold it there. Kalidas festival sees participation of renowned artists and the audience attendance at Ramtek has been very poor."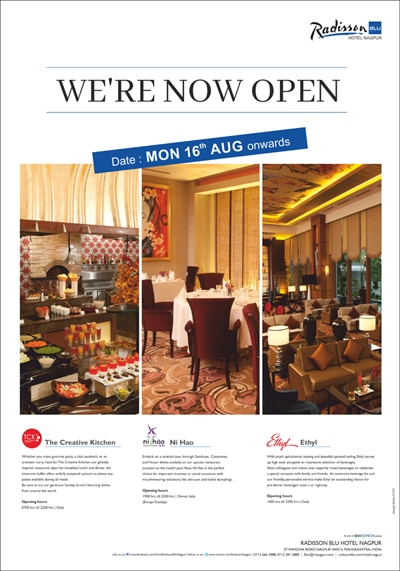 Elaborating upon the objective of the festival, Kumar said that this is an effort to also promote tourism opportunities in east Vidarbha and use tourism as an income multiplier too. "MTDC is our main collaborator for this event and we will be holding a tribal dance festival at Kuwara Bhimsen and Navegaon, which covers Ramtek region, in January-February 2018. For this, we will also ask SCZCC to invite tribal of five states that it represents."
"We are also using this event for branding of Suresh Bhat auditorium. NMC is also collaborating with us for this purpose," he said.
Referring to the perception that the state of art auditorium is inconvenient to reach, Kumar said that NMC will be running special buses on nine routes to help them reach there. "We are also talking to Ola cabs to ensure their services are available in that area," he added. The event will be aggressively promoted on social media. The smart city boards set up by NMC across the city will also advertise it. Entry on all three days will be free.
Giving details of the bus routes, Municipal commissioner Ashwin Mudgal who was also present said, "Buses will operate from 4pm onwards from Chinchbhavan, Defence, Swalambi Nagar, Pardi, Kalmeshwar, Hazari Pahad, Koradi, Pipla Fata, Besa to Reshimbagh. They will remain at Reshimbagh chowk till the end of the programmes. Commuters will have to buy tickets," he added
The festival has been designed around the theme of Ritu Samhar, a mini epic written by poet Kalidas.
"Though it is a lesser known work of the poet but we have picked this theme as Ritu Samhara has a generic link with Indian classical music and dance," Kumar said. The inaugural session designed by Saptak will have vocal and instrumental performances by young local artists of the city.