Nagpur: Facing much heat from all quarters over creating mess of things in front of Nagpur railway station by erecting a useless flyover, Nagpur Municipal Corporation (NMC) has asked Visvesvaraya National Institute of Technology (VNIT) to study and give an expert opinion whether to demolish the flyover in front of Nagpur Central Railway Station.
RTI activist TH Naidu, and former mayor and BJP corporator Praveen Datke have alleged that the civic body constructed the flyover and shops below it without proper study and approvals, and demanded its demolition.
NMC chief engineer Vijay Banginwar told TOI VNIT will conduct a detailed study and is expected to submit a report within two months. "VNIT has experts in this regard, and is ready to take up the task. VNIT will give the report within two months of us depositing the fees," he said.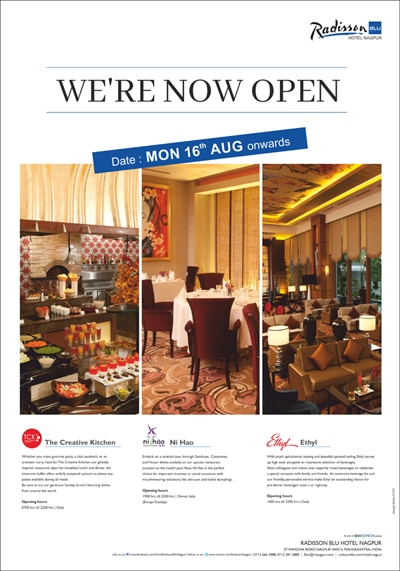 NMC has also asked VNIT to suggest measures to solve the traffic congestion at Jaistambh Square and Railway Station road, in case it does not suggest demolition of the flyover. NMC has also forwarded to VNIT letters submitted by Jan Aakrosh, Vidarbha Taxpayers Association, Aam Aadmi Party, and Datke.
The civic body had started the process to study whether to demolish the flyover or not after the issue was raised by Datke in the general body meeting on June 20.
NMC conducted joint inspection of the flyover and Jaistambh Square with representatives of Territorial Army 118 Battalion, Central Railway, South-Eastern Central Railway, and traffic police department on July 4. Later, NMC asked all these departments, and its own officials from public works department, town planning, market, traffic departments, and Mangalwari Zone, to submit their opinions.
Datke, in his letter dated June 27, had alleged that NMC constructed shops below the flyover without sanction from its town planning department. "Shops below the flyover are unauthorized and should be rehabilitated in Santra Market on east side of the railway station. There is no wide road below the flyover, so it was improper to construct the shops. Also, NMC did not take technical advice from experts before constructing the flyover," he said.
Naidu had asked for information related to the flyover under RTI Act. "I was given very basic information. NMC did not give information related to sanctions from the state government for construction of the flyover. Also, information related to sanction from competent authorities of NMC, including municipal commissioner, was not given. I went into appeal before the state information commission (SIC), who directed NMC to provide me information on July 12.
But I am yet to receive any information even three months later. Actually, NMC did not follow the due process so it is not able to provide me the information," he said.
Naidu added traffic congestion is deteriorating on the road situated in front of the railway station. "Parking area below flyover has been encroached by vendors. No parking is provided for shops. Restaurants are functioning below the flyover without permissible. Even a wine shop is running below flyover against the NMC norms. Garbage dumps is common on the road," he said.