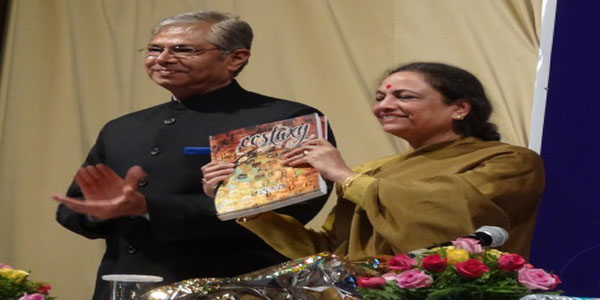 Nagpur News: The National Academy of Direct Taxes, the country's Apex institution for training income tax officers, inducted its 66th batch of IRS (Indian Revenue Service) officer- trainees for a 16- month training programme today. The batch comprises of graduates and post graduates who have qualified to serve as IRS officers via the UPSC civil services examination.
Dr. Poonam Kishore Saxena, Chairperson of the Central Board of Direct Taxes, was Chief Guest. She congratulated the new batch for having qualified as IRS officers, saying, "The fulfilment of being a part of the administration of the nation is an entirely different paradigm. The role of an IRS officer is in light of the constitutional security guaranteed to the citizens of this country. Your work (of collecting Direct Taxes) is no less than any other activity of the economy which helps the poor and the downtrodden of the country. You must conduct yourself to provide good governance to tax payers, and create an enabling environment that is conducive to trade". She further spoke about the challenges being face by this department post globalisation, with International taxation and transfer prices, and also said that, unlike other governmental department, the Revenue department now plays a bigger role than ever in the lives of ordinary citizens post Privatisation.
Saxena was also invited to inaugurate the Institutions new online Knowledge Management System, and a number of Institutional magazines and publications.
The CBDT Chairperson also admitted that the country is facing a crisis of transparency and accountability today, and urged the new batch to use their discretion powers "transparently", and take thoughtful decisions. "Corruption is a factor that has to be tackled," she said, "As Public Servants who will enjoy a lot of perks and privileges, you need to reciprocate to society by providing public explanations for all your decisions".
NADT Director General Ujjwal Choudhury, Assistant Director General I Shailendra Handa, Assistant Director General II R. Ravichandran and Course Director for the new batch Anita R, a number of senior and retired IRS and other administrative officers as well as students of the academy were present at the programme. While Anita R. gave a brief introduction about the new batch, R. Ravichandran gave an overview of the course. Shailendra Handa administered the oath to students and Assistant Course Director Ajay Doke gave the vote of thanks.