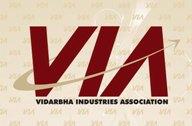 Nagpur News.
A program is being organized by the Lady's Wing of Vidarbha Industries Association , titled "Negotiation and Communication – the pillars of any successful Business"-. The speakers are Mrs. Prafullata Rode Mrs Sachi Malik Mrs Reeta Lanjewar Mrs Poonam Lala. All the four Ladies have undergone a Management course by Goldman Sach conducted by ISB Hyderbad, a premier Business school of India. They would be highlighting the key features of negotiation skills and effective communication methods to enhance ones business
In an increasingly globalized world, negotiation and communication plays an important role and are today regarded as two pillars for maintaining and sustaining any business.
Negotiation is a process that can be approached in many ways. No matter what plan you choose, success lies in how well you prepared. The key to negotiating a beneficial outcome is the negotiators' ability to consider all the elements of the situation carefully and to identify and think through the options. At the same time, negotiators must be able to keep events in perception and be as fair and honest as circumstance allows. In business a negotiation can benefit by trying to capitalize on all common ground. By looking at the other side as a partner rather than an opponent and by working together, negotiators have an opportunity to know-how a solution that will be beneficial to both sides.
Similarly, negotiation is only possible through communication. Good communication can change attitudes, prevent or overcome deadlock and misunderstandings and help to improve relationships. Moreover, good communication skills are essential to clearly pass on your message, and to thoroughly understand the message of the other side. In addition, importance of sharing information as a means of uncovering interests and help parties to explore common problems. Listening provides important information about the other side and demonstrates that you are being attentive to the other side's thoughts, and respectful of their concerns.
Come check out how you can develop and improve your negotiation and communication skills, which is essential today and are regarded as two pillars of any successful business from our eminent VIA Lew members who will shared their success story how they are benefitted in their business by their negotiation and communication skills.