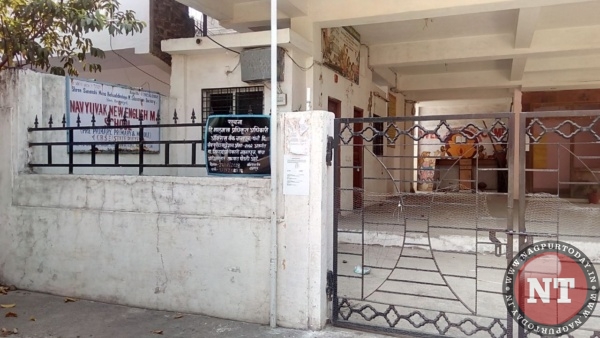 Nagpur: The admission process has begun under RTE. Students have to take admission till 24th March. But many troubles have been popping up this time. Many students whose houses are within distance as per RTE rules have been denied admission, there are many who have got their admission in schools even though the schools are three to four kilometers away from their home. Due to which the admission process has now come under the scanner. The students have been given admission under RTE school which has been sealed by the bank. The name of the school is the Nav Yuvak New English Medium School which is located at Hudkeshwar on the Sunmargnagar road. After being allotted this school, some parents went to this school to get admission of their children. But the school gate was sealed. It is a big question before the parents how to get admission in for their wards in another school in such a short time.
According to the RTE act, all schools have to be registered in the education department first, and all documents have to be deposited in the education department. According to the information, the Nav Yuvak School registered itself but did not deposit documents. Due to this, the name of the school came in the admission list and the Education Department allotted the school. In this case, the negligence of the Block education officer in area cannot be denied. He do not know that the school was sealed.
Amit Gaisamundre, who did not get admission in the school for his ward even after the distance being less than one kilometer, said that he stays in Sugit Nagar and he gave the name for admission under the RTE at Central Public School of Nari Road. The distance of the school from their home is just 0.61 kms. Still their child's name did not get admission under RTE .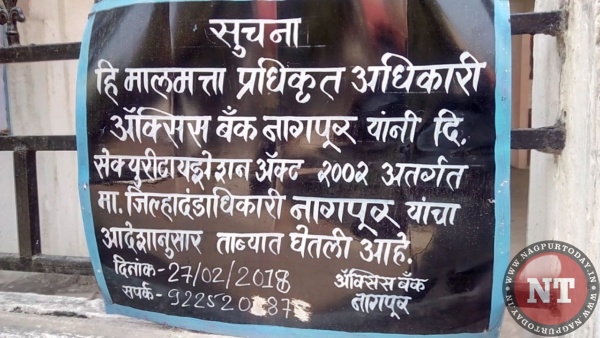 Rajesh Dharmik, a resident of Vasant Nagar near NEERI informed that NEERI Modern School is close to his house. The distance of school is only 600 meters from their house, despite this they have not been given admission in this school. He said that they come under scheduled Tribe but still did not get admission. Dharmik twice went to school to inquire but the school management did not respond. Dharmik said that he had met RTE's Incharge Premchand Raut, but he said that under RTE, the admission can be given within three kilometers. While the rule is that students within 1 kilometer should get first priority.
In the case of sealed school allotment, RTE Action Committee Chairman Mohd Shahid Sharif said that this is a major negligence. RTE process started this month. The school should have been examined before the process started. The school's name should have been removed from the list of RTE. But it was not done. Sharif has demanded strict action against them for negligence of the Block Education Officer in this entire matter.