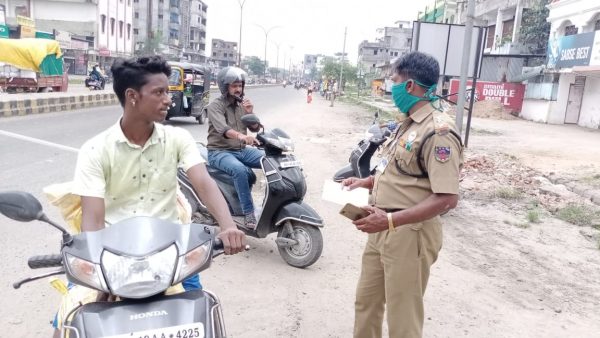 Nagpur: The Nuisance Detection Squad (NDS) of Nagpur Municipal Corporation has so far punished a total of 27,775 persons for showing disregard to Covid-19 rules at public places. The NDS has also recovered Rs 1.75 crore as fine from the offenders. The drive against the unruly persons was initiated by the NDS from June 5 till November 15. The crackdown, aimed at curbing the spread of coronavirus, will continue in coming days, too.
After witnessing surge in COVID-19 cases, the amount of fine for not wearing masks was hiked to Rs 500 in order to deter the violation. But the people took no serious note and continue to roam without wearing masks at public places. This violation warranted tough action on the part of NMC's Nuisance Detection Squad.
The Nuisance Detection Squad also took action against shopkeepers for breaking rules of off-even days of opening their shops.
62 hospitals penalised for 'Bio-medical waste':
Since April 1 till November 15, a total of 62 hospitals were found disposing bio-medical waste haphazardly and were fined Rs 10.19 lakh.
Despite being told repeated times that mask is first line of defence against contracting COVID-19 or even accidentally passing it on to others, citizens continue to disregard the precaution.