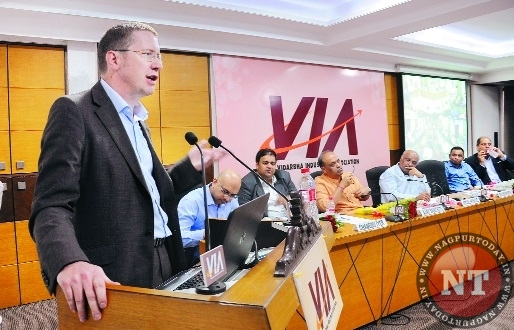 NAGPUR: As Britain is all set to exit European Union, the country is now looking beyond European nations and focusing on India to take its trade and commercial activities to the next level. William Hopkinson, the First Secretary (Investment) of United Kingdom (UK), on Friday said this at an interactive session organised jointly by a charitable trust – Nagpur First – and Vidarbha Industries Association (VIA). He was interacting with the regional entrepreneurs, businessmen, professionals, members of VIA and Nagpur First.
Hopkinson, who was on his maiden visit to Nagpur to attract industrialists and businessmen from the region to start business ventures in Britain, said that UK and India already share strong economic relationship. "The bilateral ties between the two countries are very old. But considering the changed scenario, we wish to take the relationship to a new high," he said adding that India is a favoured business destination for Britain. The country is scheduled to leave the EU by the end of March 2019.
Hopkinson said, world's top universities are based in Britain where lot of research and innovations are happening. "We are good in doing innovations. But for commercialisation of those innovations, we need support of countries like India," he said. "We both (India and UK) are well versed with legal frame work prevailing in each other's nation. Moreover, sizable population in India speak English. These are very crucial factors for strengthening trade between the two nations," he pointed out.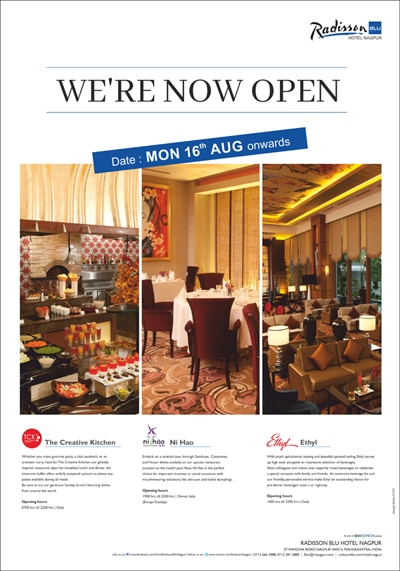 Chandru Iyer, Head of International Business Development at Kingston Smith, who was part of the delegation, said, entrepreneurs from the region should spread their wings and tap markets outside the country. Chandru, a die-hard Nagpurian but settled in London, further said, low tax rates and other benefits being offered by Britain could be major attractions for the Indian entrepreneurs.
Earlier, in his introductory remarks, Atul Pande, President of VIA, highlighted the region's strength and urged the visitors to invest here. "Vidarbha could be one of the best destinations for UK where it could invest in various sectors. Power generation, mineral exploration, cotton processing and tourism among other sectors offer great opportunities for UK investors," he said.
Expressing his views, former Rajya Sabha Member Ajay Sancheti, said, recent developments in Vidarbha have made the strategically located region more attractive for investment. Suresh Rathi, Vice-President of VIA, Dr Suhas Buddhe, Secretary and other office-bearers were among the prominent persons present on the occasion.
Pratik Tapadia, Chairman of VIA Knowledge Forum conducted the proceedings of the event while Faiz Wahid, Secretary of Nagpur First proposed the vote of thanks. Wahid also gave short introduction of Nagpur First which was founded in 2006.