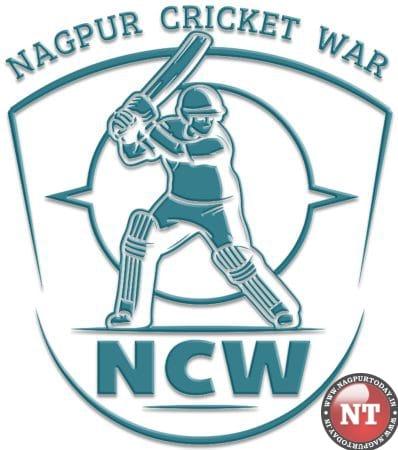 Nagpur: With the noble aim of nurturing the spirit of healthy competition and an intention to take the sport of cricket to the next level, Nagpur Cricket War's (NCW) is getting recognition thick and fast. After a huge success of it's previous three editions, Season Four is just round the corner.
With some serious on field competition, dedication and discipline of players coupled with wholesome entertainment for kids and family, NCW is slowly and steadily lifting it's graph of credibility and hospitality to new levels. And Season Four of the popular box cricket league is sure to add new dimensions to it.
NCW will be seen in a new Avatar in Season 4. There will be 16 teams raring to lift the trophy. They will be divided into two groups of eight each. Thus, all the teams are guaranteed of at least seven matches in the league round.
At end of the league phase, top eight sides would fight it out in the quarter-finals with the best four progressing to the semi-finals. The tourney will culminate with the grand finale that decides the winners and the runners-up.
For dreaming to lift the glittering trophy, the first step is to get the team combination right. And what better way than to have a player auction for the same. Players auction, in itself is a big and entertaining activity and will be held soon at one of the prestigious venues of the Orange City.
NCW is coming soon … watch out for the exact dates!
THE PARTICIPATING TEAMS
Ranikothi Tigers (Loveen Sawlani)
Jarry profit XI (anshul Sahajramani)
Top Guns (Angadh Arora)
MRSD falcons (Lokesh Thakkar)
Crazy Boys (Rishi Tekeriwal)
Khandelwal Knight Riders (Nikhil Khandelwal)
Shravan Stars (Shravan Mohta)
Khoka Boys (Suraj Dewani)
The Spartans (Vinay Agarwal)
Growmore strikers (Abhishek vijayvargi)
Smart Flyers (Vishal Tanna)
Underdogs (Mukul KHUSHALANI )
Lagaan XI (Snehal Patel)
Hustlers (Sarvottam Kothari)
BLive (Pravesh Katariya)
TSM Lions (Avi Agarwal)
Teams :- 16
Total Players: 341
Above 30 : 202
Below 30 : 113
Pro icon : 26