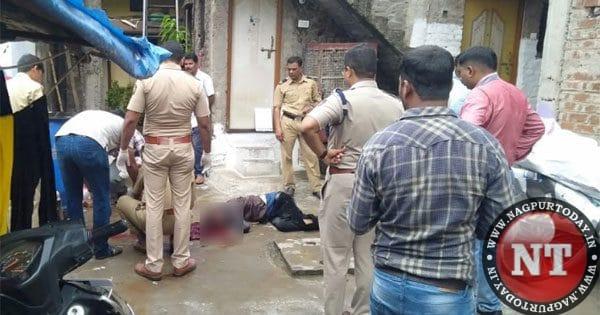 Nagpur: The Nagpur Bench of Bombay High Court granted bail to Abhijeet Tale, one of the accused in the murder of history sheeter Vicky Rokde on October 16, 2021. Justice A. L. Pansare announced the verdict.
Tale along with Subhodh Bhute, Sarang Bavankule, Kiran alias Krishna Maudekar, Shubham Mendhe, Shivam alias Ganga Kakde were booked under section 302, 143, 147, 148, 149& 201 of IPC r/w. 4 n 25 of Arms Act by Kotwali Police Station.
It was alleged that Tale is one of the member of unlawful assembly formed to kill deceased Vicky Rokde and he had played active part in the murder of history sheeter. Rokde as prior to his murder, had altercation with Subodh Bhute on same day near Shivaji Nagar and therefore it is alleged that Subodh Bhute had hatched conspiracy to kill him and in persuance to which he was killed on same day at 11:00 pm near Shivaji Nagar by Subodh and his friends including Abhijeet Tale .
Following which a case was registered against Subodh Bhute and others.
Adv. Kamal Satuja and Adv. Kailash Dodani appearing for accused- Abhijeet Tale had pointed out to the court that Tale is falsely implicated in the present case and he is not figured in FIR but he is subsequently arrrayed as an accused in this crime.
In the entire chargesheet there is no material showing that this accused has assaulted deceased with alleged 3 weapons i.e. 3 Knives used in crime.
Adv. Satuja and Adv. Dodani further pointed out to court that against this accused Abhijeet Tale only allegations are of conspirator and that he had assaulted deceased by fist and blow. However all 58 injuries on the body of deceased are result of stab wound by using knives which is admittedly not used by this applicant and therefore it cannot be said that any injury to the deceased is caused by this applicant which has resulted into death of deceased.
Further he was not carrying any weapon and 3 knives allegedly used in crime is allegedly seized from other accused persons and there is no incriminating material seized from this accused and there is no material on record to show that this accused was having knowledge that Subodh Bhute and others are carrying knife or they are having alleged intention to kill deceased.
Adv. Satuja and Adv. Dodani had further pointed to the court that even complainant failed to Identify this accused in ID parade n the deceased himself went back to Subodh Bhute n provoked him for quarrel n therefore no offence can b said to be committed by this accused. Therefore they prayed for releasing this accused- Abhijeet on bail.
AGP Nitin Rode strongly opposed the bail application of this accused on the ground that he is the member of unlawful assembly formed to kill deceased Vicky Rokde n he has assaulted deceased by fist n blow. He is identified by one witness n there is ample material available against him n he had played active part in commission of Brutual murder of deceased causing him 58 injuries . There are chances that if he ll b released on bail he ll again committ such type of crimes . Therefore he prayed for rejection of his bail.
After hearing Arguments of both sides and appreciating arguments of defence, Honourable Justice Shri A.L.Pansare Sahab has granted bail to this accused Abhijeet Tale by directing him not to indulge in any criminal activity, not to tamper with prosecution witnesses, to attend trial regularly n not to seek adjournment in trial.
Adv. Kamal Satuja n Adv. Kailash Dodani appeared for this accused-Abhijeet Tale
AGP Nitin Rode represented prosecution.