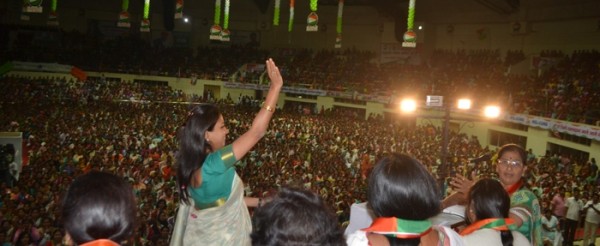 Nagpur News.
National Congress Party MP Supriya Sule has assured a mass gathering in Nagpur that her party would initiate talks with the government to contain the inflation emanating from the rise in diesel prices.
She was in Nagpur on Saturday to participate in a women conference.
Replying to a question regarding the rising petroleum prices, she said the steps are being taken keeping the international market situation into consideration. She admitted that the inflation has tremendously risen and assured that her party would bring the government on board to address this issue with serious concern so that the rising prices could be tamed to certain extent.
In a question regarding the recently exposed kickback scam in the multi-crore helicopter deal, Sule exuded that only a detailed inquiry could reveal the facts in this regard.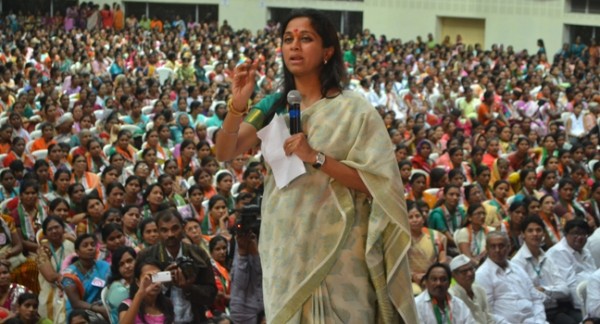 All praise for self-defense training for girls
Sule also attended a live demonstration by the girls undergoing judo and karate training being conducted by some NGOs with due support from corporator Pragati Patil. These NGOs are making efforts to equip about 300 school girls with martial arts skills to develop self-defense in the times of need. The special campaign has been initiated in view of recent case of gang rape in Delhi that sent shock waves throughout the nation.
Appreciating the move Sule said that such training should be conducted on massive scale and every girl should become a part of it so that they could teach sound lesson to the eve teasers or the stalker approaching towards them with ill intentions.