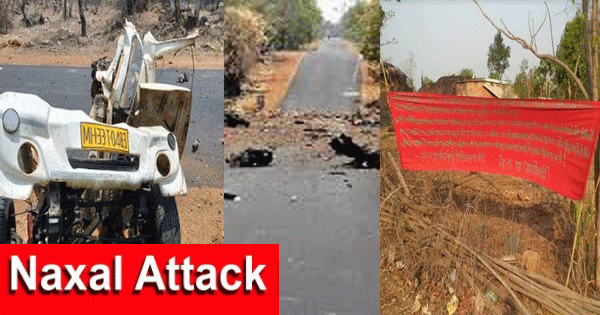 Nagpur: The devastating Naxal attack in which 15 Commandoes of C60 Force of State Police were martyred should not come as a surprise or shock. The Naxals had given enough hints and warning of a big attack on security forces to avenge killing 40 of its cadre last year on April 22.
15 Commandoes were killed as Naxal triggered an improvised explosive device (IED) blast and blew up a police vehicle in Gadchiroli district on Wednesday. A team of Quick Response Team Commandoes of State Police was travelling in the vehicle when it came under attack at Kurkheda near Jamurkheda.
The incident comes weeks after an IED blast near a polling booth in Gadchiroli on April 11, during the first phase of the Lok Sabha election. No one was injured in the incident. A day before that, a Central Reserve Police Force (CRPF) trooper was critically injured in an IED blast in Gadchiroli. Earlier today, Naxal set on fire 27 machines and vehicles of a road construction company in Kurkheda. The two incidents come on a day when Maharashtra is celebrating its foundation day. The Maoists were in the final stages of observing a week-long protest to mark the first anniversary of 40 of their members who were gunned down by security forces on April 22 last year. On April 9, five people including a BJP legislator and four security personnel were killed in a Maoist-triggered IED blast in Chhattisgarh's Dantewada district.
According to police, the Naxals had already announced their plans of carrying out such attacks during the elections. There was information. The forces were in operation. Now probe will be conducted to look into what led to the attack. Security forces had increased surveillance in the wake of warnings that Maoists are planning lethal attacks.
Earlier on Sunday, pamphlets found suggested that the Naxals had laid a trap to kill C60 Commandoes to avenge the gunning down of 40 of their members last year. However, despite triggering an IED blast and shooting, it was the Maoists who lost key members on Friday.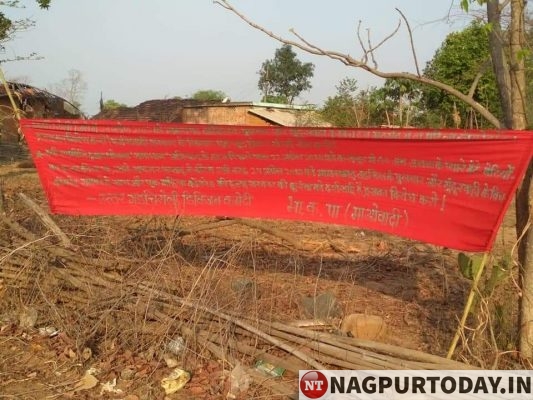 Three jawans suffered injuries. Kamla Narote alias Ramko who was divisional commander of Gatta Dalam was killed in the exchange of fire in Koti jungles of Bhamragarh Tehsil. Also killed was a Dalam member Shilpa Dhurva.
The Maoists had distributed pamphlets near Tadgaon and Etapalli appealing Tribals to observe bandh between April 22 and 28 as 'Shaheed Saptah' in memory of killing of 40 members at Kasnasur and Nainer last year.
Sources in police said that the Naxal had prior knowledge of the route that was to be taken by C60 Commandoes. The Maoists routinely plan during the 'martyr week.' Intelligence units had warned of heightened activity among the Naxals under a new commander who is trained in armed warfare and the use of explosives. There has been a shift in tactics from ambushes to greater use of improvised explosive devices (IEDs). The Naxals cadres, who had been pushed back by the security forces in various parts of the country have been asked to regroup and undergo training in IED and covert operations