Rs 5000 core to be spent in five years
Nagpur: Unveiling a Rs 5000 crore worth 'Green Highways Policy' in New Delhi, with a view to cover up all national highways with green-tree-rows on both sides of the road, Nagpur MP and Union Minister for Surface Transport-Highways, Nitin Gadkari, said on Tuesday on behalf of his party-government, "We are committed to take highway projects worth Rs 5 lakh crore and one per cent of it — Rs 5,000 crore would be spent on plantation alongside the National Highways." According to Gadkari, the Green Highways (Plantation, Transplantation, Beautification and Maintenance) Policy would provide employment to at least 5 lakh youth.
Urging community, farmers, NGOs, private sector, government agencies, self help groups (SHGs) and the Forest Department to come forward to participate in the scheme, Gadkari said that the non-serious entities should stay away from the scheme as funds would be released to the agencies only on the basis of the survival rates of plants.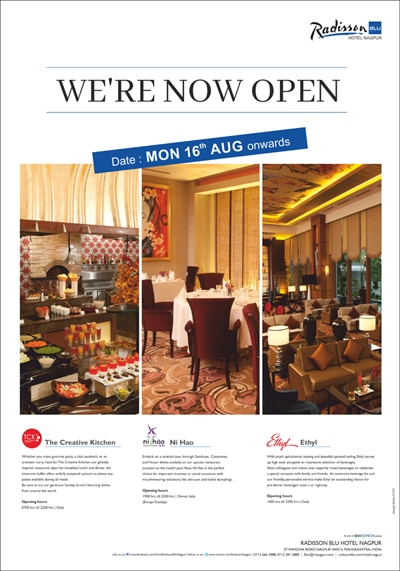 "The Indian Space Research Organisation (ISRO) and Airports Authority of India's GPS Aided Geo Augmented Navigation-GAGAN and BHUVAN would be used to map the plants and hence payments would be released strictly on the basis of survival rates. Those who are not serious should refrain from participating in the scheme," the Minister said.
He said massive plantation would not only provide green cover to the highways but also minimise pollution and maintain ecological balance. The persons or agencies doing exemplary plantation work would be felicitated on the World Environment Day on June 5 every year, he added.
All expressways and access-controlled highways including Delhi-Katra would be built as green highways under the policy and the government may extend this Green Policy to Prime Minister Gramin Vikas Yojana and other schemes to realise the dream of 'Clean India and Green India', the Minister said.
He said the government was against felling of trees for building highways and the existing trees would be transplanted, while the bodies desirous of working in this direction would be given assistance to purchase machinery. He further said that planting trees in any particular area will depend on the soil suitability there.
Road Transport and Highways Secretary Vijay Chhibber said the forest cover at present was only at 22% of the land mass out of desired 33% and the policy would play a pivotal role in bridging the gap of 11%. He said 12,000 hectares of land has been identified for plantation and the government plans greening of about 6,000 km of roads in the first year of the policy. The Indian road network 48 lakh km is the second largest in the world and consists of about 96,000 kms of NHs, which constitute only 2% of the road network but carry about 40% of the total road traffic.