Nagpur: The installation of the New team of office bearers of Cardiological Society of India, Vidarbha Chapter 2015-16 & 24th Dr. K.G. Deshpande Memorial Oration was held in a glittering function on Sunday, 27th Sept. 2015, at Hotel Centre Point Ramdaspeth, Nagpur. The team headed by Dr. Nitin Twari, Consultant Cardiologist, Wockhardt Hospital as President while Dr. Amol Meshram, Consulting Physician Intensivist as Hon. Secretary. Had other whotook oath of office were – Imm. Past President Dr. Shantanu Sengupta, Imm. Past Secretary Dr. Pawan Agrawal; Vice Presidents – Dr. Anuj Sarda & Dr. Sunil Washimkar; Joint Secretaries Dr. Sameet Pathak and Dr. Anil Jawahirani; Treasurer Dr. K.G. Jayaprasanna
Executive Members installed were : Dr. Ajay Sakhare, Dr. Nikunj Pawar, Dr. Atul Somani, Dr. Praveen Nitnaware, Dr. C.S.Gillurkar, Dr. P.P.Joshi, Dr. Deepak Sane, Dr. R.B.Kalamkar, Dr. Mukund Ganeriwal, Dr. D.R. Hore, Dr. Suresh Gaikwad, Dr. Shoeb Nadim, Dr. Nideesh Mishra, and Dr. Vipul Seta
District Coordinators were also inducted as under : Dr.Ashish Bhansali, Paratwada Dr. Rahul Marothi, Higanghat, Dr. Rajesh Munde, Amravati, Dr. Sunita Kumbhalkar, Akola, Dr. Shardul Dongaonkar, Washim, Dr. Santosh Kochar, Tumsar, Dr. Pravin Pant, Chandrapur, Dr. Shekhar Ghodeshwar, Yeotmal, Dr. Manish Pathak, Pusad, Dr. Amit Jaiswal, Gondia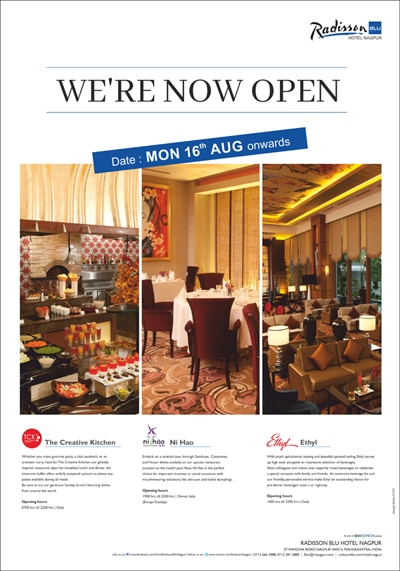 The Installation will be followed by Continuing Medical Education programme. Dr. Prakshvir Parikh, Interventional Cardiologist, Sal Hospital, Ahemedabad was the chief Guest while Dr. Mohd. Rehan Sayeed Frontier Heart and Lung Centre, Bangalore was the guest of Honour.
In Scientific programme Dr. Nitin Tiwari presented his Presidential Oration on "Conquering Congestive Cardiac Failure- The road ahead.". He elaborated at length various causes, investigations, signs and symptoms, non-pharmacological managements like physiotherapy, activities of daily living, drugs and devices as pace makers double pace makers, surgical interventions like LV reconstruction, cardiomyoplasty, Mitral valve repairs, and Heart transplantation. Interventional like impella device like pigtel, TAVI for AS patients with CCF, spinal cord or vagal stimulation, ablation of atrial and ventricular arrhythmias in Heart Failure, and stem cell therapy.
Dr. Prakashvir Parikh spoke on "CTO Intervention – Rationale & Techniques". He described techniques of angioplasty in CTO when the intra segment flow through the blockade is zero and lesion is more than 3 months old. He observed that CTO is seen in 10 to 15 % of all the angiograms. Over 80 percents have CCS>2 symptoms. In most cases left ventricular function is preserved. Recanalization is attempted only in 10 % cases. Success rate is 70%. Presence of CTO is main cause for referral for Bypass surgery. Though collaterals are present they don't compensate and are like having 90 percent blocaklades. They at the most compensate up to 40 percent of pressure of an open artery. He also dispelled many myths about CTO like, the CTO is well collateralised hence there is minimal impact on quality of life and prognosis. CTO outcomes are more benign than non CTO coronary disease. He later described how these tight lesions pose problem of opening and how they are over come with techniques and technology.
Dr. P.K.Deshpande took down the memory lane and described all the previous speakers of the Dr. K.G.Deshpande memorial Oration of past 23 years. He presented the Medallion to Dr. Mohd. Rehan Sayeed who delivered this year's 24th Dr. K.G. Deshpande Memorial Oration on " Minimal Access Cardiac Surgery-Paradigm shift in thinking". Dr. Rehan wanted Indian colleagues to shift to minimally invasive techniques of modern era. The treatment should be patient centric and need based than what old methods were followed. These technique though challenging to execute have many patient related benefits and advantages like less scarring and morbidity, decreased costs, less hospital stay and early rehabilitation. He demonstrated various surgeries in repairing heart valves, revascularisations etc by videos and discussed the merits and demerits of small cut surgeries.
Outgoing President Dr. Shantanu Sengupta made opening welcome speech. Outgoing Secretary Dr. Pavan Agrawal presented annual report. Dr. Nitin Tiwari promised many and variety of programmes during his tenure. Dr. Aziz Khan,Dr. P.P.Deshmukh, Dr. Mukund Deshpande, Dr. Mahesh Fulwani, Dr. Saurav Varshaney, Dr. Sandeep Khanzode chaird the three lectures. Very Large numbers of medical fraternity attended the CME and availed the opportunity to update themselves. Parents of Dr. Nitin Tiwari were felicitated on the occasion. Many Medical adssociation and batchmates congratulated him and felicitated him.
The installation coincided with World Heart Day today.