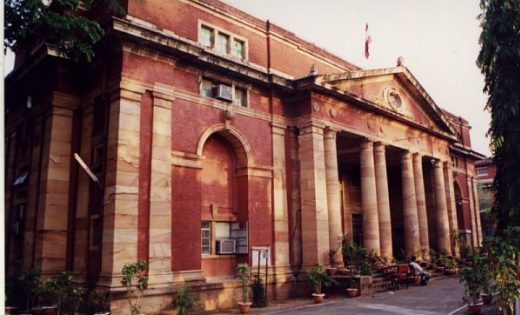 Nagpur News.
The Botany Department of RTM Nagpur University got another shot in the arm as it has been receiving monetary aid since October 1992 from National Dairy Development Board (NDDB) in the form of funds for a research project titled "Development of high yielding varieties of B.napus of canola quality with emphasis on high oil content, earliness and disease resistance".  Dr Gupta of NDDB informed that the project aims at developing heart friendly oil and at the same time meal from such seed will be palatable to poultry and cattle feed industry.
The Project has developed mustard seed containing very high oil (up to 48%). To popularize the non- pungent mustard, the seeds were provided to 65 farmers in two selected talukas of Nagpur district .The results have been encouraging as most of the farmers received normal mustard yields in the region, the promotion of the seeds will be expanded further in Gujarat and other parts of Maharashtra in coming years, informed Dr. Gupta.
Vice Chancellor, RTMNU, Vilas Sapkal  talked about the exposure and guidance that the students are getting by the research and studying under the project. Many seed manufacturing companies are giving placements to the students who get such research Back ground.
The project was started under the guidance of late Dr. A.S.Khalatkar, after demise of Dr Khalatkar in 1997 Dr Thakre took over the charge of Project as project co-ordinator. Dr S.E Pawar , former Scientist also worked as consultant on the project.Total outlay of the project  1992-2013 was (Rs 439.66 lakhs )
US patent for B.napus
He further stated the notable achievements of the project which included B.napus '00'quality variety NUDB-26-11 by the Government of India. Further, a US Patent has been granted for another '00' B.napus  variety NUDB -38  developed under the project. The project has registered several noble germ plasma with the National Bureau of Plant Genetic resources (ICAR).