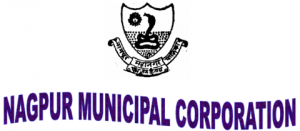 Nagpur News.
There has been a large number of officials in Nagpur Municipal Corporation either serving multiple departments despite surplus staff at the senior level or remaining stagnant at the same department piling up files. A close check at various NMC departments turned up the glitch practiced at senior level.
Disparity in ranks
To begin with, the NMC Deputy Commissioner Jambhulkar, popularly known as DD in his circle has been assigned with almost half a dozen additional charges in stark contrast to his rank and file that stands below the officials serving at the posts junior to him. DD is probably a 1999 batch Deputy Engineer in NMC. Two more deputy engineers from his batch are serving as heads in other departments. Interestingly, deputy engineer Kalpana Meshram who is 1998 batch officer is currently serving under junior deputy engineer. All the three engineers are junior to Meshram but serving posts higher than her.
Half a dozen departments to Jambhulkar
Moreover, insiders said that deputy engineer DD aka Jambhulkar has been the cynosure of administration's eyes, thanks to his proximity to seniors and politicians. It is learnt that the other two deputy engineers have been kept aside while more weight was given in according DD the 'milking' departments. Eventually differences have surfaced among the three owing to this disparity. While Jambhulkar is entrusted with Estate and Traffic departments, he is also handling additional charge of junior engineer for the officers including executive engineer (Pench project) Prakash Urade, city engineer SS Gaikwad, executive engineer RN Hotwani, executive engineer incharge M H Talewar and PWD executive engineer Dilip Jamgade.
Earlier, similar distribution of piling up additional charge was witnessed with an officer Prakash Warade.
Work quality, timely delivery takes back seat
Insiders indicate adverse effects of entrusting single officer with multiple responsibilities despite the fact that there is no dearth of employees at senior level in NMC. They say that it is the work quality and performance that eventually takes the toll, besides causing enormous delay in clearing single file. "This has also taken the malpractices and corruption to alarming level", opined a source. Jambhulkar's name also surfaced in trying to defend a junior officer who accumulated disproportionate assets in a span of 7 years. His name also cropped up in the irregularities exposed in disposing off the scrap.
Mahesh Gupta stuck at Town Planning Department
Another senior official linked to Town Planning department in NMC, Mahesh Gupta has been playing on and off game with the department he has been serving over years. Sources said Gupta smartly took this move in order to avoid the allegation of being stuck at Town Planning department since he assumed the charge. Recently, the NMC committee chairman Advocate Sanjay Balpande had accused Gupta of avoiding information pertaining to his department. Gupta has been alleged to have close contacts with senior officials, office bearers and not the least, few real estate biggies too. Sources term this influence of Gupta as the reason behind no Commissioner or Additional Commissioner willing to move Gupta off Town Planning Department.
Official takes to construction business
Sources informed that Gupta has also indirectly expanded his wings to private construction venture. He was elevated to the post of OSD during the regime of previous Municipal Commissioner though there was no such post in NMC rule book. Sources even left aghast over appointment of technical staff at OSD.
Transfer on papers only
Highly placed sources informed that assistant superintendant Yadav Jambhulkar was transferred to LBT section. A competent LBT officer had sent the proposal in this regard to the Commissioner through additional deputy commissioner Ravindra Kumbhare. After the Commissioner's approval the proposal was sent to General Administration Department Head for further procedure. GAD then ordered the transfer. The proposal though was meant to be made at GAD. As of now, the Finance Department has not relieved Yadav Jambhulkar even after a fortnight has passed since the transfer order was released.
It is learnt that such a paper work has been done earlier too but Yadav Jambhulkar has remained firm in Finance Department for the last 20 years. Prior to the latest transfer order, his posting was done at Water Supply department whereas he continued to serve Finance. There have been over 15 such employees strengthening their roots in the same department for the last 15-20 years.