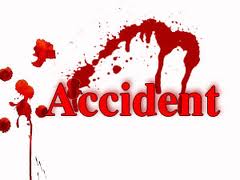 Nagpur News : A 30-year-old woman had a narrow escape on Thursday, after a speeding car hit her TVS scooty. According to Hudkeshwar police, the accident took place on Thursday night when Sheetal Keshav Barahate (30), a resident of new Kailash Nagar, Plot No. 5, was on her way to fill petrol in her TVS scooty (MH 31 BJ 3489). A speeding car (MH 02 BJ 5085) dashed with her TVS and she was seriously injured in the accident.
Fearing arrest and public wrath, the car driver fled the spot. Commuters and people around took Sheetal to Chikhle Hospital and informed Hudkeshwar Police about the incident. Cops rushed to the spot.
Sheetal is battling for life and is in ICU. According to the complaint lodged by residents, an offence against unidentified car driver was registered under Secs 279, 338, 134 and 177 of the IPC. Hudkeswar Police are investigating the case.