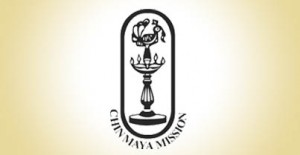 Nagpur news: All India Chinmaya Yuva Kendra (AICHYK), the youth wing of Chinmaya Mission launched their book TRANSFORMING INDIANS TO TRANSFORM INDIA (TITI), on 20th October, 2012 at Scientific Society Hall, Lakshminagar. The book was formally launched by MLA (Member of Legislative Assembly) Devedra Fadnavis and Swami Swatmananda, President, Chinmaya Mission, Mumbai.
Chinmaya Mission is a global Not- for- Profit organisation established in 1953. Their vision is "to provide individuals from any background, the knowledge of the Once Reality and practical means for spiritual growth and happiness, enable them to become positive contributors to society and country," Chinmaya Mission was founded by freedom fighter, journalist, reputed orator and spiritual master Swami Chinmayananda, formerly known as Balakrishna Menon.
Chinamaya Yuva Kendra (CHYK) is the missions youth wing and has a presence in over 100 centers in India and across 10 countries. It forms a meeting place and discussion platform for the youth and "those who wish to question, analyse and think!" regarding spiritual knowledge, India and its culture. Their goal is "harnessing Youth Potential Through Dynamic Spirituality". Founded by Swamin Chinmayananda in 1975, CHYK is now celebrating its 37th year.
Transforming Indians to Transform India is a program that "calls upon every Indian to transform". The book TITI is a compilation of 7 original stories each depicting how every Indian should transform at 7 levels- Physical, Emotional, Intellectual, Spiritual, National, Cultural and Universal. Each story contains easy to relate to characters, topics specific information, anecdotes, inspiring quotes and illustrations, and at the end of every chapter, short steps towards transformation.
The first phase of this nation building movement comprises of a National level quiz competition based on the book "Transforming Indians to Transform India" for families, students, corporate, individual citizen. Indians across age group and strata of society are eligible to participate. The book was given for free to the quiz participants so that money doesn't become an obstruction for knowledge.
The quiz winners at the national levelwill be awarded Rs. 2 lakhs and a car as first prize, Rs. 1.5 lakhs and a car for the second position, Rs. 1 lakh and a car for the third position and Rs. 50,000 for the fourth position. Quiz format will be written, followed by audi-visual rounds. Registrations open in October 2012 and the last date for registration is 31st January 2013. The dates for submission of answer sheets are from 8 to 15 February 2012.