Nagpur News: Playing tabla came to me naturally, wanted to pursue my father's dream says 21 year old Shashank Dhanraj Sakhre Guinness record Tabla player.
Shashank has created Guinness record of playing tabla for 100 hours & 15 minutes with his team at Lalit Kala Bhavan. The team performed for 5 continuous days from 16th Feb to 20th Feb 2011 and created Guinness World record.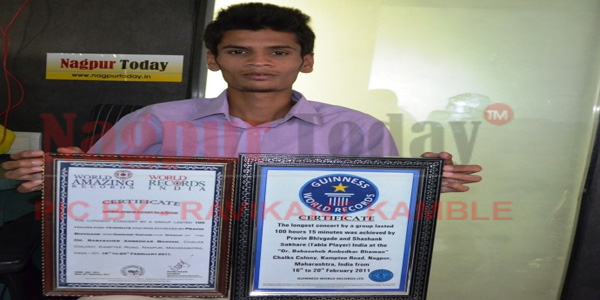 About  Shashank
Master Shashank was born to Dhanraj and Vatsala Pandya. Shashank is born and raised in Nagpur , and studied from St. John's School . He is pursuing B.B.A from Hislop College. Shashank is from a very humble background and resides at Gadigodam Basti. He started playing 'Tabla' and 'Dholak' from a very early age when he was in KG I as a hobby. It was Shashank's father's desire that he become a Tabla player, a dream he could not pursue .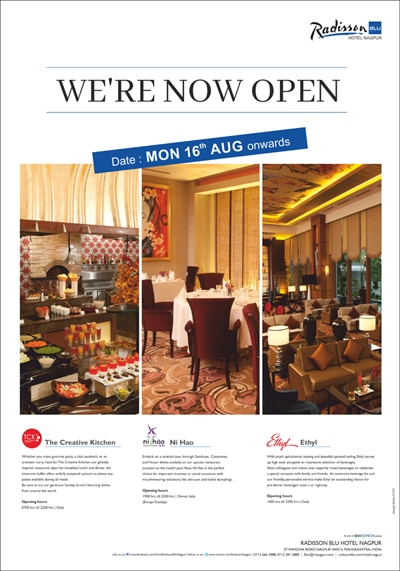 His mother is a Home Maker and father is retired from Ordinance Factory and his younger sister is studying in 12th standard. It did not take long for his parents to realise that this baby is born with an innate sense of rhythm. As an infant, he always use to play toys, Buckets, Tables. His School teacher first spotted his talent and allowed him to play in the school assembly. Until now he was playing without any formal training. He started training under the guidance of Pt. Prabhakar Dhakde from Bhaskar Sangeet Vidyalaya.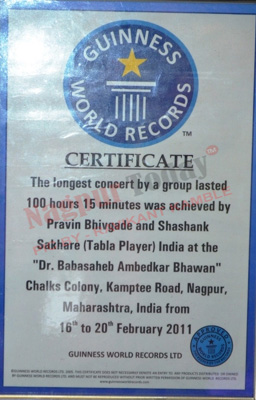 The Path to Glory
When he was 18, he started performing in band and his band performed for 100 hrs 15 min from 16th Feb to 20th Feb at Lalit Kala Bhavan, Nagpur and that was sent to the Guinness World Record for the first time. His father was so convinced and confident of his son's talent that he forwarded the same clip to the Guinness Book of Records. Shashank recalls that he was highly discouraged by the people around him that he could not perform for such long hours and even Shashank did not know about his capability. But when his band succeeded he was amazed overwhelmed. His self confidence boosted; now he is planning to take his Tabla skills to the next level.
Future Plans
He wants to continue his BBA studies and currently he is honing his tabla skills under the tutelage of Guru Pradip Pillay and he successfully completed his five years of Indian Classical music in Tabla and passed Madhyama Purna.
Shashank's ultimate aim is to play Tabla for the Film Indusrty and play in Classical fusions. His idol is Ustad Zakir Hussain Sahab and A.R Rehman.
He is planning to make 2nd Guinness World Record by an individual performance of playing Tabla for 333hrs this year.
Nagpur Today wishes all the very best to Shashank for his future endeavours.
… Pallavi Madke