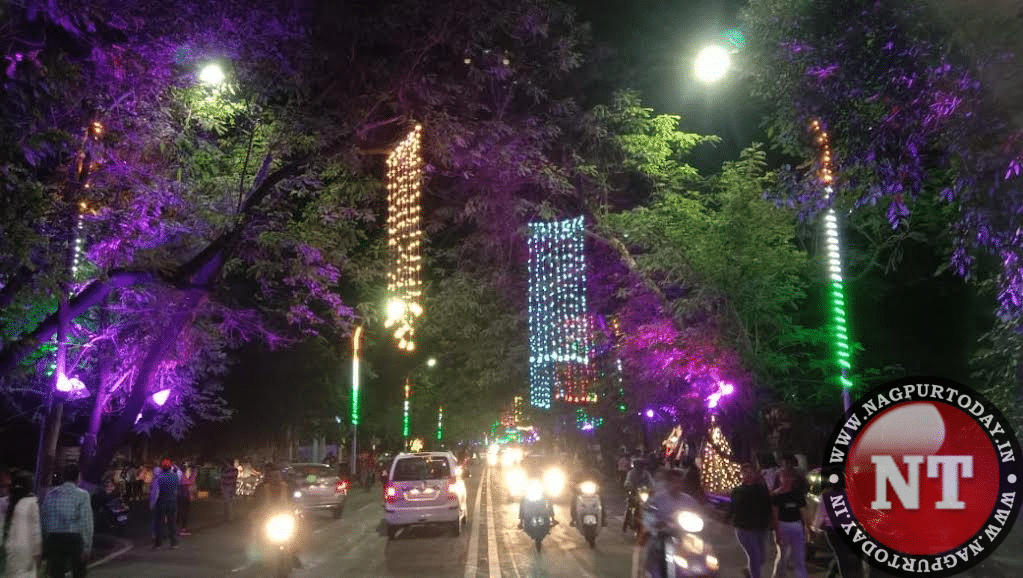 Nagpur: As Nagpur adorned a look of a bride ahead of C20 meeting, the Nagpurians in large number hit the streets to a have a glimpse of beautified city. The excited citizens are capturing the beauty in the mobile cameras
Nagpur has hosted many important people and events in the past but the preparations and arrangements made this time have no precedence. At the airport, which was done up just sometime back, the lounge has been refurbished yet again and a new 'roaring' cynosure has come up, eulogising the region's identity as the Tiger Capital of India. In the run up to C20, the city had immersed itself into a makeover process that was rigorous and rushed.
One of the first surprises was when the otherwise mostly barren road dividers started brimming with bougenvillas. The mess underneath Shaheed Gowari flyover was cleared and beautified and the pillars donned a aesthetic new look. Unpleasant sights were deftly tucked behind hoardings while under-construction and pallid structures were draped in meters and meters of the tiranga colours.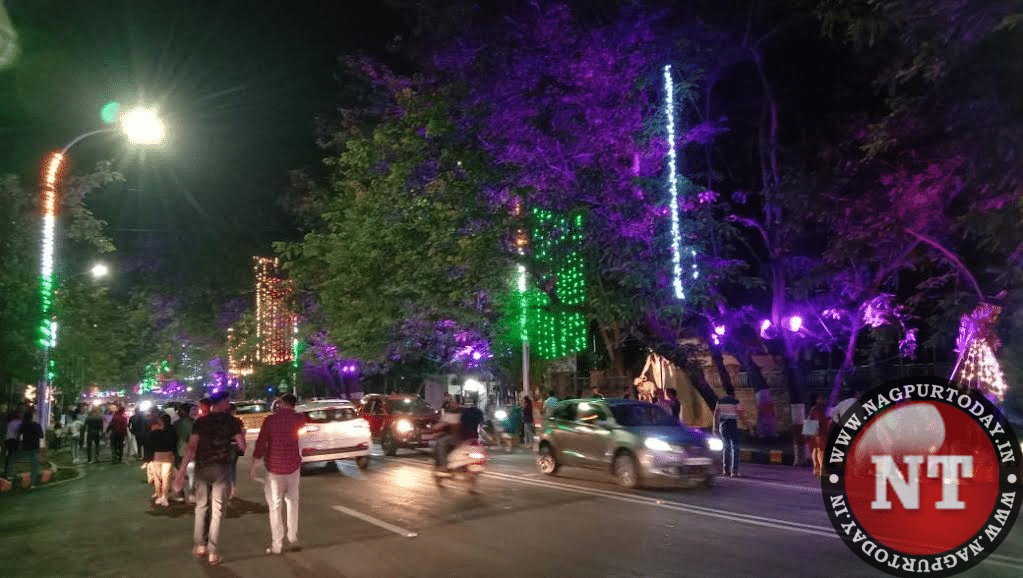 The frenzy began on Friday night. Wardha road was a traffic mess during night hours with a stream of cars and two-wheelers moving so slowly, as if they were walking through an exhibition. While installation of statues under flyovers, landscaping and fountains and paint jobs and greenery were a steady process, it is the lighting show that has swept Nagpurians off their feet.
People are cramming in front of every cynosure put up by the roadside for pictures. Huge goblets of lights, laser display, focus lights, series dangling from trees, it is an early Diwali already for the city. Meanwhile, there are also many who believe we might have gone a bit overboard with this luminous display of hospitality. But as for the city's star struck people, it is scurrying to catch a glimpse of all the extravagance as the curtains may drop soon.