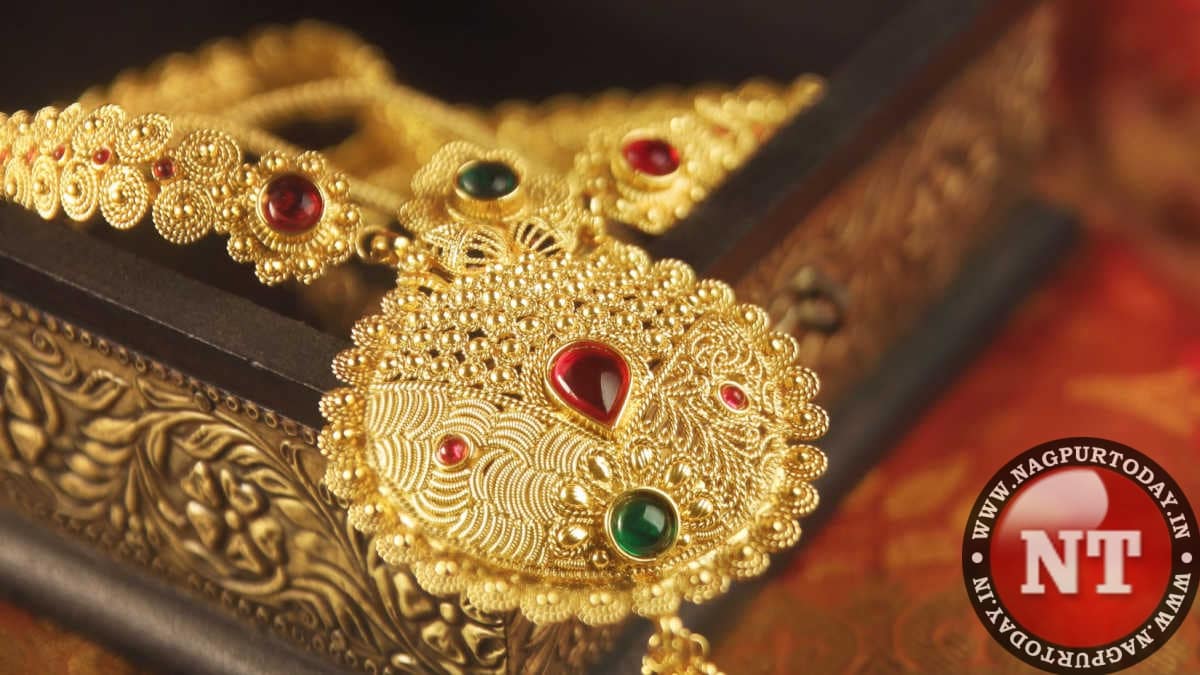 Nagpur: The Marathi New Year begins with the festival of Gudi Padwa, one of the three and a half Muhurtas of the year. As this is the first festival of the New Year, excitement is visible everywhere. Therefore, there is a possibility that there will be a turnover of Rs 2,500 crore in Nagpur on the occasion of Gudi Padwa which is on Wednesday, March 22.
On this day, buying gold and silver jewellery, a vehicle, a house, electronic materials is considered auspicious. Therefore, there is a possibility of flourishing of the bullion market, vehicle market and cloth market in the city. Traders have also started preparing vigorously.
Gold is glittering these days as it touched its lifetime high of Rs 60,100 per 10 grams at the Nagpur Sarafa Market on March 18 (Saturday), while silver is being quoted at Rs 69,100 per kilogram. The prices do not include GST and Hallmarking charges, according to a report in a local English daily.
The gold prices are skyrocketing due to growing fears of recession and uncertainties in the international market. The collapse of Silicon Valley Bank, First Republic Bank followed by Credit Suisse Bank has rattled investor sentiment," said the report quoting a jeweller. The prices of gold and silver are determined in the international market. Whenever there is a crisis in the international market the prices of gold rises as it is considered as a safe haven. Gold is recognised as a 'world currency' and has universal acceptance. The demand for gold in the international market is growing as central banks across the world are stocking and building their reserves to support their currencies from depreciating against other currencies.
People having weddings in their homes are buying jewellery for their loved ones. Silver utensils are also in great demand mostly for gifting purposes. However, in January, gold prices crossed the Rs 55,000 per 10 grams level on the back of an astonishing strong rally to reach the Rs 60,100 per 10 grams milestone, a rise of Rs 5,100 per 10 grams within a short span of two and half months. If one considers 3 per cent Goods and Services Tax (GST) on the gold price it works out to Rs 61,900 per 10 grams in Nagpur. Most people are hesitant to buy gold at these high levels. But the nature of gold is that every dip in its price offers an opportunity to buy, the report added.
Nagpur is an important market in Central India. So there is a constant flow of customers here. There will be a large amount of shopping this year on the occasion of Gudi Padwa. It is expected to have a turnover of Rs 2500 crore in gold, silver, vehicles, flats and other materials and considering the time of marriage.
Four-wheelers are bought in large quantities at Gudi Padwa. There is enthusiasm among four-wheeler buyers. Good business is expected. Vehicles are being booked. A large number of four-wheelers will be sold on Gudi Padwa.