"Nagpurchee" Manmarziyaan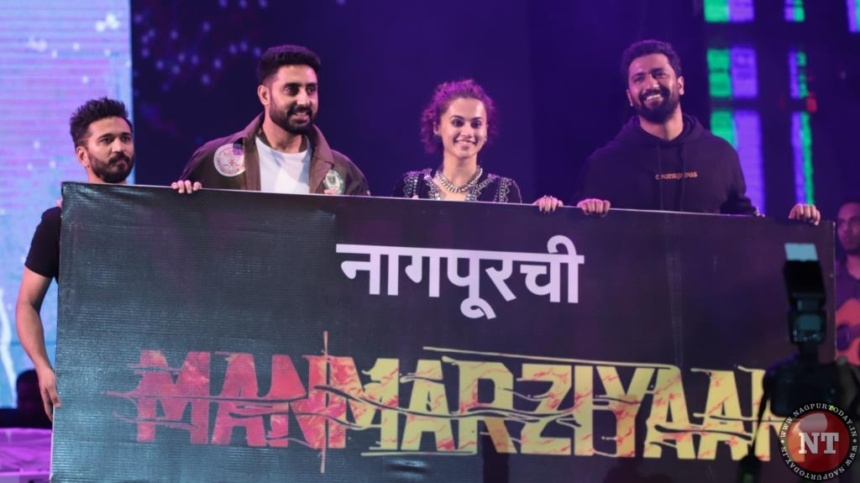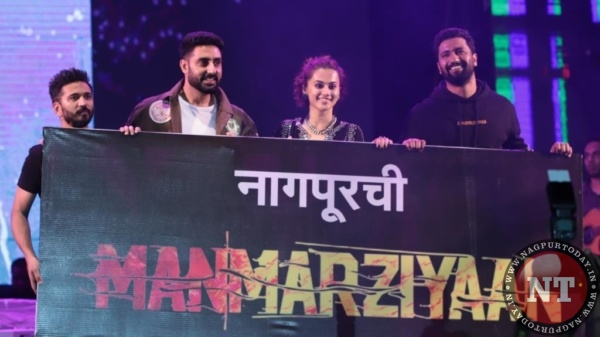 The sunny Saturday evening in Nagpur got a starry sheen after the lead cast of the upcoming movie, Manmarziyaan, including Abhishek Bachchan, Taapsee Pannu, Amit trivedi and Vicky Kaushal came down to Orange City for the much-awaited concert.
The lead actors of the film, slated to release on September 14, are touring the length and breadth of the country with stage shows lined up in Delhi, Chandigarh, Bengaluru, and Indore. After having sell-out show one in Mumbai, the music concerts are doubling up as a platform to promote their upcoming film, Manmarziyaan, as well.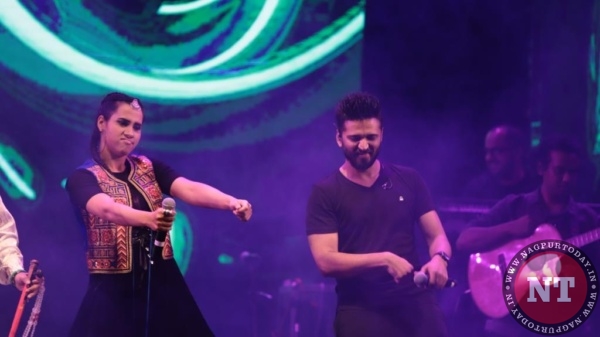 In between dancing and performing their hearts out on the super hit tracks of Manmarziyaan, the stars have been talking about their love for the film, which is love story directed by Anurag Kashyap.
Director Anurag Kashyap, in a break from his usual dark genre, is back to delight audience with his rendition of a musical love story, Manmarziyaan; presenting a new age romance in the bylanes of Amritsar and Delhi amidst colours, emotions, music and more.
After the success of the #WakeUpToManmarziyan campaign, wherein the makers of Anurag Kashyap's upcoming romantic drama released one song every morning this past week the concerts are adding to the buzz around the film. Starting with the runaway hit F for Fyar, songs like Dariya, Chonch Ladhiyaan and Hallaa have taken the internet by storm. Keeping up the tempo, team Manmarziyaan is holding concerts across seven Indian cities to not only promote the film's soundtrack but also ensuring that the footfalls at the theatre get a boost. The concert headlined by music director Amit Trivedi and his band with over 20 singers are touring across major cities in India and the musical nite in Nagpur would be truly a night to remember.
The Nagpur leg of their ongoing multi-city music tour will also see the stars organising a live donation towards the Kerala CM Relief Fund.
Manmarziyaan will see the return of Abhishek Bachchan to the big screen after a gap of almost two years. The junior Bachchan was last seen in the 2016 rom-com Housefull 3 lead by Akshay Kumar. A markedly sedate Abhishek Bachchan has only wonderful words for the team of Manmarziyaan and the memorable time he had doing the film.