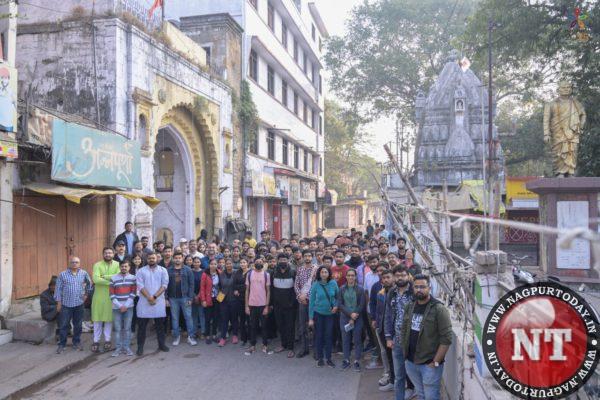 Nagpur: A Heritage Walk was organised by Nagpur@2025 on Sunday at Mahal. The walk commenced from DD Nagar Vidyalaya (Bakabai Wada) and proceeded to Pataleshwar Dwar, Hanuman Khidki, Senior Bhonsla Palace and ended at Rukmini Mandir.
Organised with an aim of making the citizens aware of our Heritage, the event did more than that. They helped the audience get a touch of history. From preserving the heritage in reality to the works of art and in the breaths of singers and musicians. The heritage walk was a unique attempt to introduce people to the oldest part of Nagpur.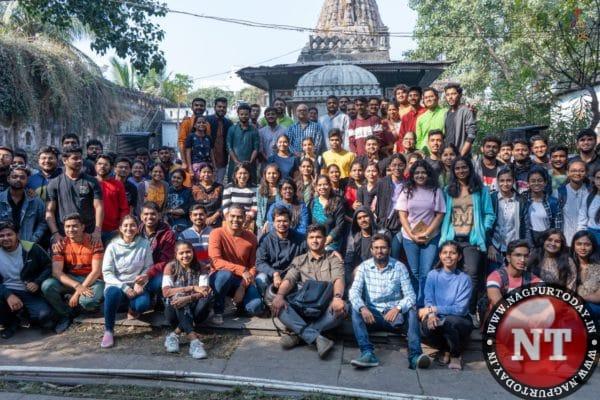 The heritage walk was led by young history and heritage enthusiast Atharva Shivankar. The programme concluded in the sacred precinct of Rukmini Mandir with an enchanting flute recital by Shubham Chopkar and classical music performance by Baithak led by Riddhi Vikamsi, while Urban Sketchers actively sketched the heritage sites.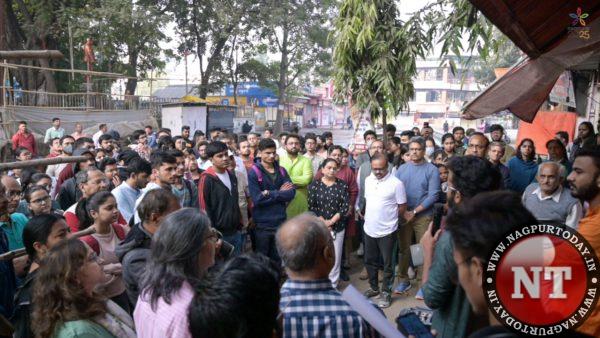 'Nagpur@2025' is an initiative aiming to change the face of Nagpur and bring in a sense of ownership and pride amongst the citizens, by combining the efforts of NGOs, Corporates, Citizens and the local administration-City Corporation and the Police Department working in conjunction under a joint MoU. The efforts will be directed at improving the City on Waste Management, Public Toilets and Conveniences, Public Spaces and Gardens, Lake Rejuvenation and Heritage Sites Conservation along with Traffic Management fronts.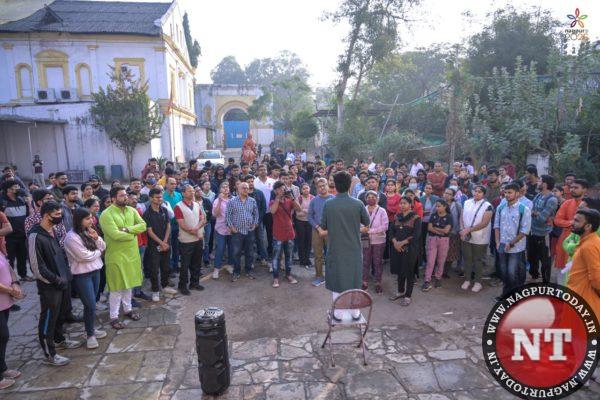 'Nagpur@2025's Shivkumar Rao,Nimish Sutaria,Convener; Ram Joshi, Additional Municipal Commissioner; Gajendra Mahale, Deputy Commissioner; Ganesh Rathod and Ghanashyam Pandhare, Assistant Commissioners; Suresh Khare, Zonal Officer; Manish Soni, PRO; Malhar Deshpande, CEO, Nagpur@2025 were prominently present at the event.