Rollout of first fully assembled jet at MIHAN will be in 2021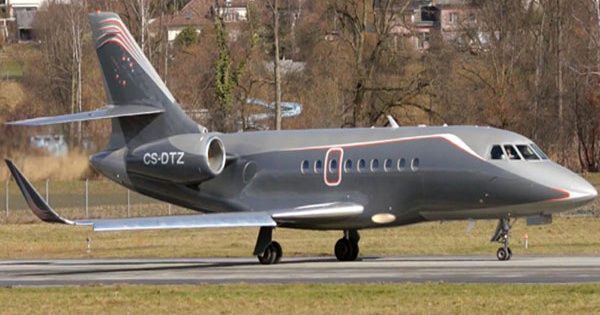 Nagpur: Amidst the raging controversy engulfing the country, the French company Dassault Aviation has commercial production of Falcon-2000 business jet jointly with Reliance Aerospace Limited at MIHAN in Nagpur. The cockpit of this 10-seater business class jet has already been assembled along with landing gear and other parts in the first phase. Significantly, Nagpur youths are giving shape to the sophisticated jet. A group of 15 IIT technicians from city has been assigned the job of assembling the vital parts of the business jet. The time limit for rollout of completely assembled jet at Nagpur has been fixed for the year 2021. The fully operational business jet will fly to France from Nagpur Airport.
The French Company Dassault Aviation has joined with Anil Ambani's Reliance Aerospace Ltd. The joint venture company — Dassault Reliance Aerospace Limited (DRAL) – has set up its unit Dhirubhai Ambani Aerospace Park in MIHAN-SEZ. The project is spread over 26 hectares of land. In the first phase, the DRAL is assembling cockpit along with landing gear and other parts.
Speaking to Nagpur Today, the MIHAN PRO Deepak Joshi said a team of 50 experts including five engineers and 30 local technicians are working in this project. A team of 12 French officials are providing technical expertise to the local team. The five engineers working under this French team belonged to Nagpur who were sent to France for six-month training in Dassault Aviation. The DRAL had started manufacturing work at its unit from June 2018. Expansion of the project would provide jobs to many engineers. The unit set up at the MIHAN SEZ in Nagpur is part of Reliance Aerospace Park which is coming up on in an area of 106 acres. At this Park, the DRAL project is on 56 acre land. In the beginning, production of Falcon jet cockpit and spare parts has commenced.
The production of entire Falcon business jet will be done in three years and that of Rafale fighter jet in five years at Dhirubhai Ambani Aerospace Park. India is purchasing 36 Rafale fighter jets worth Rs 60,000 crore. As the offset obligation connected to the purchase of 36 Rafale fighters from France, signed between the two Governments in September 2016, Dassault Aviation has to invest 50 percent of the cost in India. Under this obligation, the Dassault Reliance Aerospace Ltd has commenced the project at MIHAN SEZ.