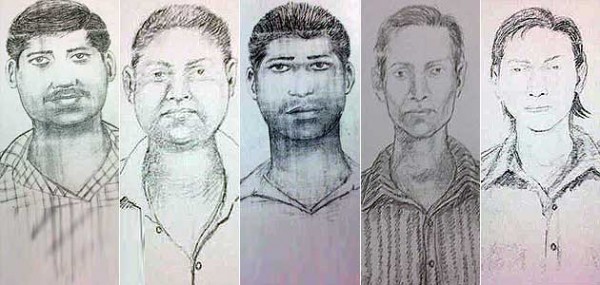 Nagpur News.
Yet another gang rape, this time of a 22 year old photo journalist interning in Mumbai based magazine, brought the larger society to shame and disgrace. Reminiscent of Delhi gang rape, the latest crime was allegedly committed by five men in the Mahalaxmi area of Mumbai late on Thursday evening. One person has been arrested so far while four people have been identified for their involvement.
Back home in Nagpur, the shameful incident has caused flutters and great deal of anguish among the women journalists. The ire was evident as Nagpur Today spoke to some of the female reporters in the city.
Crack down before hand
Sarita Kaushik, Vidarbha Bureau Chief of ABP News & ABP Majha said, "I condemn the incident. This is not really about the girl working in media because there are now diversified areas where working environment is unconventional. Recently a police woman was molested in a rally at Mumbai. So it can happen to anyone. The need of the hour is to develop such a stringent system that creates fear of punishment among such goons. The areas where such goons congregate, gamble and drink remain in every city and I am not willing to believe that police are not aware of such areas where these anti social elements gather. These incidents originate from such places only. First the gambling and drinking go unchecked that prompts them to commit such heinous act. The moment media focuses on such incidents, police step to crack down. But what is required is police should rather crack down at the safe haven of these goons instead of waiting for any woman's modesty to be outraged."
Mindset should be changed
Alka Panse, a crime reporter with city newspaper has to remain out even during late night hours. She was much concerned about the incident as security for the young girls has now appeared as the matter of concern. She stressed the need to change the mindset of men towards women. She commented, "This time the victim is photo journalist while in the past such incidents the victims were minors, married women, students and business women. Only fairer sex is targeted. However, cops are doing whatever they can do but neither police nor the targeted victims can read the rapists' minds. Men need to change their thinking and vision towards the women and the girls now a days should be more alert."
Where's the safety?
Mamta Jogi, a photo journalist with a Hindi newspaper in Nagpur advocated for much aggressive approach towards such elements of society. "Why trying them in the court of law when the victim knows the criminal. Once nabbed such criminals should be killed immediately. No lifer and no death sentencing, only justice outright…Even if we spare them and accord second chance then who would guarantee about their conduct in the future. Such criminals are disturbed minds and psychos should be treated properly." She said that now that a person from media which considered as the fourth pillar of democracy is being targeted, then who else can remain safe. People from media are known to bring forth the agony of such victims but what can be done when they themselves are victimized."
Don't hide faces of rapists
Sarika Verma, a teacher by profession and has panache for writing, is a mother of two daughters. She has developed cold feet towards relaxing her daughters on going out. She said, "Generally faces of such criminals are hidden when they come to the media. This practice should be avoided to let people see the ugly face of society. If we should start showing faces of such elements then it would help a great deal to cut down the increasing crimes against women. At present these people have no fear of getting exposed and function freely as per their whims and fancies." Suggesting upon the preventive measures, Sarika said, "Girls should be equipped with defensive measures right from their childhood. There should be compulsory physical training for girls at school level and judo-karate should be efficiently taught to them. They should also carry chilli spray whenever they go outside. We really need to introspect at this juncture that where we are heading towards as the modern society?"
 
Fourth pillar of the Indian Democracy has been scarred and moved
Sangeeta Mahajan, Photo Journalist, Indian Express said, "We have already done a demonstration in the morning. It is a shameful incident for our profession that came to us as a great shock. The fourth pillar of the Indian Democracy has been scarred and moved. This clearly makes every women realize how unsafe we are! And these shameful incidences cannot be brought under control alone with the help of law. Many protests should take place! It has been 10 years now that girls took the courage to enter this profession. But now, yet again, parents will be afraid to send their daughters in this profession. It is something horrible."
People are losing faith in law and order
Dr Ujjwala Chakradeo, Principal, SMCA has a son who is in army. Wherein on one hand her son fights for the country, she quotes that she along with other women have to fight against such crimes within the society. She added, "It's very sad. I feel this is happening just because people have lost faith in law and order. Immediate punishments should be given without waiting to such people, otherwise loopholes for escaping are already found, if the case gets delayed. If it is clearly proved without doubts, actions should be taken the very next day. Talking about the fact that the target was a journalist, it was immensely unexpected, that too in a 'to-be-considered' safe place like Mumbai. We need to be overcautious now. As a woman I am ashamed."