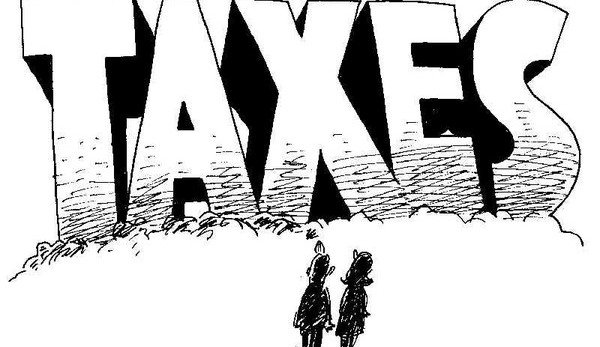 Nagpur News.
A peculiar practice is being followed in Nagpur Municipal Corporation these days, thanks to its water supply chief Aziz-ur-Rehman. An additional levy of 40% on the property tax is imposed on the citizens who do not have water connection whereas a larger chunk of property tax remains unrecovered given the expanding area of the city. This has not only caused loss of property tax but also added the burden of water tax default by the non-connection holders.
Water Supply Department Head Aziz-Ur-Rehman told Nagpur Today that their department cannot force any citizen to get the water connection but those not having are being levied 40% extra on their property tax. However, he failed to reply over the slow pace of property tax recovery causing loss from either sides.
Sources said that right from top to bottom level, officials and employees have deliberately ignored this contentious issue of recovering property tax over dues while the city is fast expanding in structural terms. The new establishments and residential localities require another set of NMC people to look after providing basic amenities like roads, drinking water and sanitation. But NMC remarkably lacks in proper funds to make these facilities available. It is learnt that the NMC top bosses have never bothered enough to stress upon installing new water connections along with the property tax recovery from the defaulters.
"How can you think of recovering water tax through property tax bill, given the fact that the property tax is not being recovered properly? This practice certainly amounts to double default- first on property tax followed by water tax," said an NMC employee who wished not to be named. "Had the NMC administration taken this issue seriously and adopted the strict policy to recover water and property taxes, then it would not have been facing severe financial crunch at this juncture", he added.
There are several households having water connection but they blatantly default on paying up property tax. "It is irony such citizens are being facilitated through water tankers instead. And the entire expenses are being borne by NMC itself."
Sources termed Rehman's affirmation as baseless adding that if such a functionary controls the key areas linked to NMC's revenue then it is real irony for the local body.
He claimed that all the efforts being made by Standing Committee Chief Avinash Thakre, considered as the harbinger of change in NMC would stand null under such a canny scheme of things.