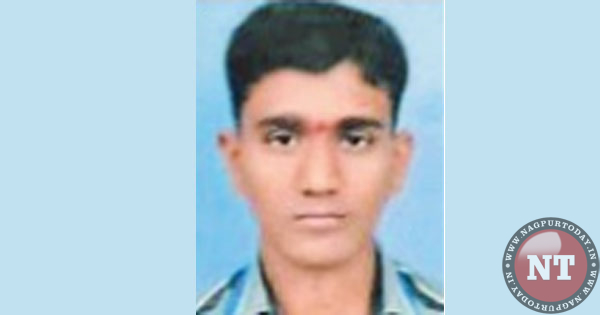 Nagpur: Nagpur is witnessing growing awareness about organ donation. Thanks to Dr Ravi Wankhede, Secretary of Zonal Transplant Committee (ZTCC)whose efforts through Mohan Foundation are now bearing fruits. It is evident from the increasing cases of organ donation in city.
On Sunday, the 40thcadaverorgandonationwas done where relatives of a youth, who died in an accident, took decision to donate his liver and kidneys. It was 72nd kidney and 27th liver retrieval and 12th liver transplant done in Nagpur since 2013 Satish Narad Bopache, a 27- year-old youth of Usgaon, Chandori,Tehsil-Sakoli,district Bhandara met with an accident on November 27 on BhandaraNagpur highway when he was going on a two-wheeler.
He was admitted in New Era Hospital. Dr Nilesh Agrawal,Neurosurgeon; Dr Anand Sancheti, Dr Parag Moon, Dr Amol Kokas, Dr Sahil Bansal treated him. However, on the evening of December 1, doctors declared Satish brain dead.
The Zonal Transplant Coordination Centre (ZTCC) Nagpur was informed who advised the Hospital to take formal consent of the relatives. Dr Nilesh Agrawal counselled father Narad Bopache and uncle Hemraj Rahangdale who immediately agreed to donate the organs. Following formal consent, the ZTCC-Nagpur allocated one kidney and liver to waitlisted patients at NewEra Hospital.
The second kidney was sent to the Wockhardt Hospital. As the patient's condition was unstable the time of retrieval was scheduled early morning on Sunday.
Cross-matching and compatibility tests were carried out by Dr Shailendra Mundhada of Dhruv Pathology and Microbiology Laboratory at Ramdaspeth. Guidance was provided by ZTCC Nagpur President-DrVibhavari Dani,Secretary-DrRavi Wankhede, Liver CommitteeChairperson – Dr Sudhir Tomey, Kidney Committee Chairperson Dr C P Bawankule.
Retrieval and transplantation were co-ordinated by Veena Wathore. New Era team of Kidney retrieval and Transplant include Dr Amit Deshpande, Dr Ravi Deshmukh, Dr SJAcharya, Dr Ronit Gupta, and Anesthetists team Dr Anil Singh, Dr Saheel Bansal, Dr Savita Jaiswal.
Liver retrieval and transplant team included Dr Rahul Saxena, Dr Varun Mahabaleshwar, Dr RajivSinha, and transplant coordinators for both liver and kidneys Dr Ashwini Chaudhari, ShubhamRaut,Murli Choudhari, Dr Amit Madan, Preeti Shah, Imran Sheikh and Administrative Officer Avinash Sharma. The retrieval and transplant team from Wockhardt Hospital had Dr Sanjay Kolte, Dr Suryashree Pandey, Dr Nishant Bawankule and transplant coordinator Dr Bhavana Methwani.