Eight different wine companies are participating in this festival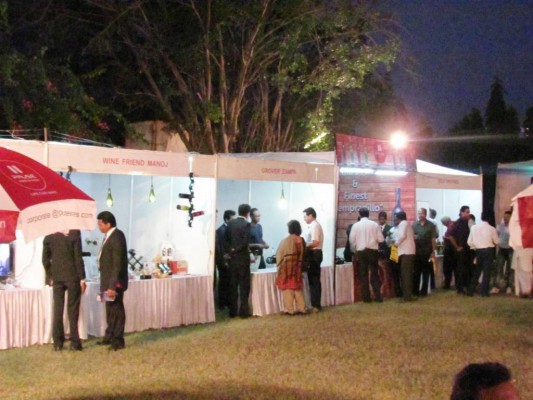 Nagpur News.
The Nagpur Wine Lovers Club has organized a two-day Wine and Food Festival, 2013 at CP Club on November 30 and December 1, 2013. Eight different wine companies are participating in this festival.
The participating wine companies are Pause, Fratelli, Chateau D'Ori, Grover Zampa, Turning Point, Nine Hills, Four Seasons and Sula.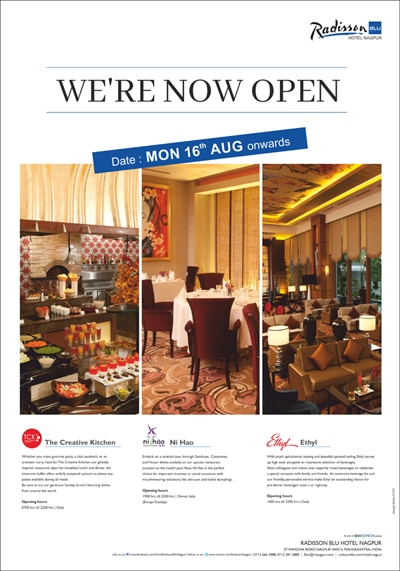 Sources said that if one were to see the market share of the wine companies Sula tops the list, followed by Four Seasons, Nine Hills, Turning Point, Grover Zampa, Chateau D'Ori, Fratelli and lastly Pause.
The Nagpur Wine Lovers Club has 125 Life Members, while only 8-10 members have Annual Membership, all the rest are Life Members.
The members of the Executive Body which included Chairman Sharad Fadnis, Joint President Sunil Maulikar, Secretary Ulhas Mohile, Joint Secretary Rishikesh Gupte and Treasurer Pramod Dongre were present on the occasion to welcome the members of the Wine Lovers Club.
This programme was sponsored by Indian Grape Processing Board, All India Wine Processing Association, Someliaer India Wine Magazine, Nashik Valley Wine Producers Association (NVWPA).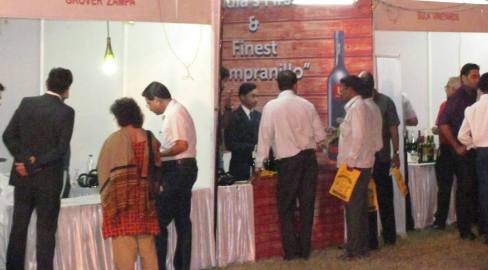 Connoisseur wine tasting
The office-bearers of the club said that they meet once every three months at some hotel. One of the other winery sponsors the wine, while the members pay for the food, snacks and the hotel charges. The wine company officials or some of the connoisseurs of wine teach the rest of the members the art of tasting the wine.
A wine's quality can be judged by its bouquet and taste. The bouquet is the total aromatic experience of the wine. The experts also opined how it is consumed all over the world and how it is good for the heart.
Many members had gathered at the venue and Wine companies were showcasing the beauty of the wine from their winery. The ambiance with the setting on the lawns made an ideal atmosphere for experiencing wine.