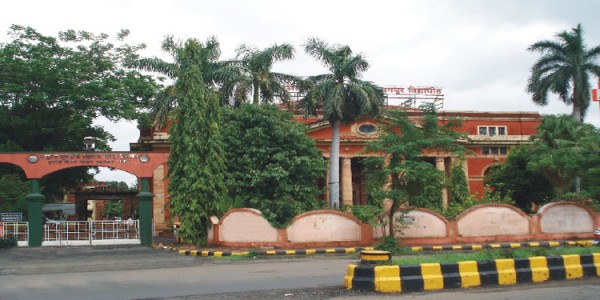 Nagpur News:
The ongoing tussle between the Government and the Nagpur university teachers' demands are taking its toll on the university students. The strike on its third day has resulted in delay of evaluation and revaluation of exams papers. Practical exams in the college have also been postponed due to the boycott by the university teachers.
The strike under the aegis of the Maharashtra Federation of University and College Teachers Organization (MFUCTO) and Nagpur University Teachers Association (NUTA) has around 36000 teachers who have boycotted examination work since Monday. The engineering colleges do not come the under ambit of the protest because of AICTE affiliation. The Government refuses to listen to demands of the teachers and hence the teachers have resorted to agitation tactics.
While speaking to 'Nagpur today', Dr.Anil Dhage, Secretary NUTA defended the boycott expressing his anguish over the Government policies. He cited two major demands to be the bone of contention. "There is a section of people who, during the year of 1991 and 2000 had been granted exemption from NET-SET examination by University Grants Commission (UGC) but now it is not implemented by the State Government. Also, payment of arrears under the revision of sixth pay commission is pending with the Government and they do not seem serious about implementing it," said Dhage.
The agitation, if continues will have a direct impact on the results in engineering branches also. Last year too, a similar agitation had taken place where lecturers had boycotted the evaluation work which led to a delay in results and revaluation process. There is possibility of Government taking decision on this issue, today.