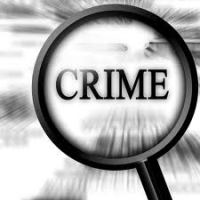 Nagpur News:
In a very much dramatic and cruel filmy way where people kill their own loved ones for money, a man from Orange City, facing bankruptcy, brutally killed his wife and daughter last year and attempted to kill himself. The case took a new turn when he procured an amount of Rs 2.79 lakh towards his wife's insurance policy by submitting fake death certificate of Mayo Hospital to Life Insurance Corporation (LIC) of India stating that she died of heart attack.
Prakash Shingnapure stabbed his wife Pranita and daughter Shreya to death. He then attempted suicide. An offence under Sections 302 and 309 of the IPC was registered against Prakash at Jaripatka Police Station. After Prakash was released on bail, he procured a fake death certificate from Mayo Hospital mentioning that his wife died of cardiac arrest. In connivance with his brother Ajay Shingnapure, Rahul Wasnik and others, he submitted fake death certificate to LIC. After some settlement with LIC officers, he procured a cheque of Rs 27,79,764 and enchased it. Prakash distributed the amount among his family members who then deposited their amount in their respective bank accounts.
After preliminary investigation, Tehsil Police not only booked the prime accused Prakash, but also his family members for their involvement in the fraud. Other accused involved in the fraud are identified as Rahul Domaji Wasnik (39), a resident of Plot No. 21, Dayalu Society, near Uday Lawns, Jaripatka; Anup Vinayak Shingnapure (33), Ajay Shingnapure (30), and Roshni Ajay Shingnapure (26).
Tehsil Police registered an offence under Sections 420, 467, 468, 471, 406, and 34 of the IPC against the accused persons.
It is to be mentioned that just a few days ago, Nagour bench of Bombay High Court had commuted death penalty of Prakash to lifer. The High Court considered it a mitigating factor in favour of the accused that he himself was in the hospital with 20 injuries on him. The High Court maintained the conviction but commuted the death sentence to lifer observing that it was not the rarest of the rare case. The High court observed that because of the experience he had gone through, there was fairly a good chance of the man reforming himself.
But, proving observations of High Court wrong, Prakash managed to recover policy money while in custody with the help of jail authorities, LIC, and NMC authorities, it was alleged. Taking cognizance of this, the trial Judge had directed all these authorities to inquire into this allegation, and initiate action against the culprits.