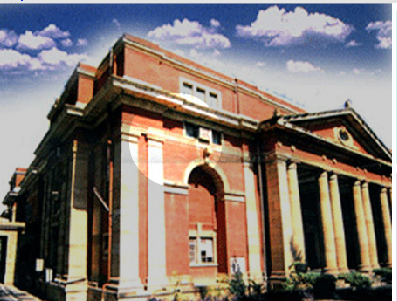 Nagpur News: The Nagpur University on Monday categorically ruled out allowing nearly 440 students to appear in two semester exams beginning simultaneously from April 16. In an affidavit submitted before Nagpur bench of Bombay high court, controller of examinations (CoE) Vilas Ramteke made it clear that a separate exam too will not be conducted, since they are not eligible for appearing in two exams after failing in earlier semesters. He, however, said that the petitioners will be permitted to appear in forthcoming summer exams as per prevailing rules.
A division bench comprising justices Bhushan Dharmadhikari and Arun Chaudhari then adjourned the hearing till Tuesday on the plea by students declared pass in re-revaluation by NU on court's orders, but refused admission by colleges. Subsequently, NU also prohibited them from appearing in two exams simultaneously.
Earlier, students through their battery of counsels, strongly pleaded that they shouldn't be made to suffer due to blunders by the NU appointed evaluators while checking papers. Students' counsels led by former NU lawyer Bhanudas Kulkarni, Abhijit Khare, Rohan and Mughdha Chandurkar, further argued that evaluators had rectified their mistakes only after high court orders to re-revaluate the papers and therefore the students were not at fault.
"Had they been given proper marks earlier, this situation wouldn't have arisen, but innocent students are suffering unnecessarily. At least now they should get relief in order to save an academic year," Kulkarni contended. He added that if not permitted now, these students would have to take admission from June 2014.
Providing supporting figures, he agued that out of 287 answer books that were re-revalued, 163 recorded positive change, 58 negative and 66 no change.
However, NU standing counsel Purushottam Patil cited NU ordinances asserting that the facility of provisional admission will be restricted to two preceding qualifying semesters for students clearing subjects in revaluation, and if they had an additional backlog, they would not be able to avail this facility. Moreover, the petitioners had not shown any provision under which they were entitled to appear in two exams.
Further citing CoE's affidavit, Patil said the petitioners hadn't completed mandatory requirement of 75% attendance in classroom and therefore they can't be exempted in any manner. He also said that in academic affairs, scope of interference from judiciary is less. Even the apex court in its various judgments had stressed on maintaining high academic standards, he said.
After Pupul Borkar and 105 other students, 264 more had approached the judiciary with similar grievances. In Borkar's case, the court ruled that their revaluation was indeed faulty and directed the university to re-revaluate all answer books. The court arrived at this conclusion after eight answer-sheets were re-reassessed by IIT Delhi lecturers, who cleared all of them and increased from 13 to 29 marks. The earlier division bench of justices Bhushan Gavai and Ashok Bhangale had ruled in the favour of aggrieved students on December 19 and also asked NU to allow them to appear in winter exams.