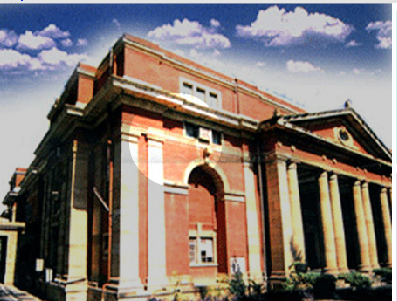 Nagpur News:
The Management Council meeting of Rashtrasant Tukadoji Maharaj Nagpur University (RTMNU) commenced on March 19 at 11 am. The meeting will focus on the problems of practical examinations, internal assessment, recruitment of teachers deployed for project work, etc. new courses may get a green signal in this management council meeting which may include special courses for women and job oriented courses. The members may also consider increasing the number of prizes being given during RTMNU convocation programme.
Sources informed that teachers assigned for internal assessment, practical examination, project works examination might get a solution to their problems in this management council meeting. The council may give relaxation in rules to the teachers deployed for these examinations. Teachers will now not have to clear the NET-SET examination which was made necessary earlier by RTMNU. Teachers will be deployed only for a year and teachers scoring 55 percent marks in the related subject can be eligible to conduct these examinations. According to existing rules, only permanent teachers were eligible to conduct these examinations. If a college did not have permanent teachers for a particular subject, teachers from another college were invited to conduct the examinations which sometimes resulted in the delay of examinations. But, with the relaxation in rules, examination may be conducted on time.
Keeping in view the existing problems faced by women all over the country, a post graduate diploma in Women studies may be taken into consideration during the meeting. Other job oriented courses including Degree of Bachelor of Jewellery Design, Degree of Bachelor of Khadi Production and Design, Degree of Master in Textile Design make get a green signal during this meeting. Along with these courses some other courses including one year post graduate Diploma in Nano Science and Nano Technology, one year post graduation Diploma in Ornithology, one year post graduate Diploma in Wild Conservation and Management, etc may be included in RTMNU. Similarly, PG Diploma in Pharmacogenomics, Clinical Research, Bioinformatics courses may also get a green signal to be included in the courses of RTMNU.
It is speculated that council member may propose to add five more prizes to be distributed during the convocation ceremony of RTMNU which include Smt Prabha Shridharrao Dhabe award, late Madhukarrao Govindrao Pate silver medal award, Dr Gopal Vishwanath Asolkar Merit Scholarship award, late Dr Sushil Jagdishchandra Mukherjee Gold medal award, Shri Vasantrao Abaji Fulzele gold medal award.