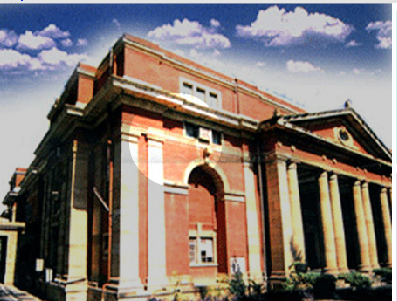 Nagpur News: A member of the Nagpur University Management Council has written a letter to chancellor K Sankaranarayanan's secretary, requesting him to direct vice-chancellor Vilas Sapkal to proceed on compulsory leave during the pendency of an inquiry by the police authorities.
Citing the verdict of the Nagpur bench of Bombay High Court on Wednesday wherein it had asked the Sitabuldi police station to take decision on an FIR lodged against the VC by Sunil Mishra within five weeks, Dinesh Agrawal said the VC should be kept away from office to ensure that the inquiry is carried out in a fair and judicious manner and shouldn't be influenced by him under any circumstances. "The move will also send right signal to the academic fraternity and instill confidence that the chancellor's office is not shielding the 'guilt' and patronizing the 'guilty'," he mentioned in the letter, a copy of which is also forwarded to the chancellor's nominee to NU Management Council Sanjay Khadakkar.
 Citing media report on Thursday, Agrawal said the court directing the police to probe allegations made in the FIR was 'grave and serious' and never had in NU's history a VC had to face such an 'ignominy' of allegedly misleading the chancellor's office while applying for the job by submitting wrong information about his employment. PRO Prashant Mohite couldn't be contacted despite repeated attempts.
 Agrawal said he had also written a letter to Sapkal to place his biodata in the Management Council's meeting, but it did not materialize till date, for the reasons best known to him. He also demanded to convene an emergent meeting of NU's apex body to discuss this issue as the university's name was came under bad light in the wake of the recent court judgment. Agrawal lamented that he had dispatched over 60 letters for various matters to both chancellor and VC's offices, but none of them had responded to his communications.
Citing RTI document, Mishra had lodged a complaint at Malabar Hills police station in Mumbai as the chancellor's office falls in its jurisdiction. He had also accused education secretary and officials from the chancellor's office of not verifying Sapkal's qualifications before appointing him to such a coveted post. He pointed out that Sapkal had mentioned in his biodata that he had worked with a Mumbai-based company for a couple of years in 1987-88. But documents related to it were not available. Moreover, he claimed to have a short stint with German-based Sartorious AG as a technical director, but even documents related to it were not made available to the complainant.
After police failed to act on Mishra's complaint at Malabar Hills station, Mishra had originally filed the petition in Bombay High Court's principal bench in Mumbai. However, he was directed to file it before the Nagpur bench under which NU falls.