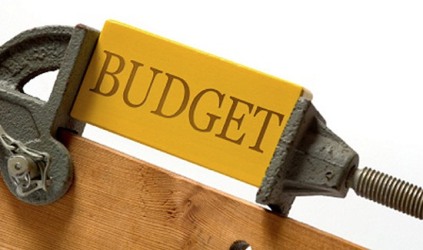 Nagpur News:
The Indian government recently announced the union budget and the boosts and shrinks in taxes for various commodities. While the Finance Minister, P Chidambaram is trying to keep the economy afloat with the elections are just around the corner, the students of the country have a hard time coping with their limited resources. With taxes increasing on mobile phones, SUV cars and bikes, cigarettes, even eating in an AC restaurant is going to be more expensive. Students of Nagpur speak up about how they plan to accommodate their own budget in accordance with the Union Budget.
Tapan Pathak (Studying in Nagpur, from Tezpur)- Money is the topic widely discussed among all and brought to the fore every day. Today, more money fetches lesser goods. All sections of society feel the pinch when prices play hide and seek with consumers. However, the one who bears the brunt of the whole situation is a student. I am a student and with the rocketing prices of every good, I feel the heat almost every day. From a pen to a textbook to a motorbike, all essential needs of my day-to-day life squeeze enough money from me to thwart and worry more about money than studies. Everything is expensive, from a bag of chips to milk. I think milk will cross the price of the cow itself in sometime. Petrol is melted gold. Suddenly, a 50 ml cup of tea and 6 centimetres of the cheapest nicotine will now cost you about the same price.
Utpal Tamuly (Studying in Nagpur, from Guwahati)- As a student, we don't have to worry about EMIs or taxes imparted with goods. What is more important to us is how it affects our daily needs. This budget is a mixed budget. On one hand, some prices such as branded clothes and shoes will still be in our reach, we will have to loosen up our pockets for some. Cigarettes and beer will cost more, even though it will have a good result. This is a pre-election budget, what else can you expect from a government signing off!!
Ateesh (Studying in Nagpur, from Guwahati)-  The hike in fuel prices will affect usage of both public and private transportation because we have a limited pocket money. Increased prices of daily commodities like grocery, is also harmful. Immediate increase of our pocket money is also not possible, especially for those with a weaker financial background.
Aditya Sehgal (Studying in Nagpur, from chhindwara)-  I see this scenario has two sides just like the two sides of a coin. Most of our time is spent in attending birthday parties of our friends, loitering around and exploring the city on our two-wheelers. And many of our friends are addicted to cigarettes. The hike in taxes has curtailed my freedom. The birthday parties I think will now be limited to our houses because we wouldn't be able to afford going to AC restaurants. I had a habit of changing my mobile phone every 3 months but now I think that will have to stop. On the other hand, I think some changes in the budget are good. The prices of cigarettes increasing is good because so many people are becoming addicts and now they will hold back spending on such things to manage their pocket money. Managing parties and outings in our limited pocket money will not suffice in the present situation. Ups and downs in the economy will definitely affect our lifestyles.
Darshini Gurung (Studying in Nagpur, from Shillong)-   Increase in taxes on cars won't affect students much because not many students travel from cars. But increasing taxes on mobile phones and bikes will affect their sales because most of their customers are students who love flaunting them. Cigarette prices should have been increased long back but even now, it's a good change. As it goes for parties, there won't be parties every day, students will have to hold back the strings of their pockets.
Ankit Sharma (Studying in Nagpur, from Bilaspur)-  The Union Budget will directly and indirectly influence everyone. We as students are also a part of this society and it will affect us. We get limited pocket money from our parents and we make our own budget from it. From room rent to food to movie tickets, we have to accommodate all our needs in that amount. Prices go up and down but our sources are limited and things like mobile phones worth more than 2000 rupees have increased the excise duty to 6%, we will have to think before changing our phone. Cigarettes and other tobacco containing products costing more, is good because it'll help many people to get rid of their habits. The budget is not made for a specific section of our society so it has many positive and negative effects in our lives.
Adrish Das (Studying in Nagpur, from Tripura)-  We, as students are on the receiving end. It is going to be hard time convincing our parents to increase our pocket money and allowances. But I believe the increase in the taxes on imported bikes is not going to affect us- people who are passionate about speed and long rides, because we will buy them anyway. Yes, we will have to cut down on our long wish-list before we mention this to our parents.
The city has awakened in the malice of the Union Budget and so has the country. With a mixed budget for this fiscal year, the city students have geared up to make changes in their routines as they take on this big blow of economy with a positive attitude.
Shivangi Chaturvedi